Still not sure how to travel the real east of Europe like a Bo$$?
This course is my secret formula that took me from being ripped off and drugged on my first solo trip to Eastern Europe to returning fully prepared, which has allowed me to travel and indulge myself in so many unique, amazing and frankly outrageous experiences with locals in Eastern Europe.
Whether it's partying crazily on yachts with Russian-speaking models or 12-day adventurous trailblazing through Romania, Moldova and Ukraine, knowing the local terrain, language and culture has made all the difference in the world.
And I'm here to show you exactly how I did it.

do any or all of the following desires speak to you?
1. I really want to travel solo in the east of Europe but am worried that I will be lost there.
2. I've heard that the region is dangerous and that foreign visitors are often targeted by scammers and other criminals.
3. I'm motivated to visit a potential girlfriend/wife who I met online but am worried that I will be stuck there alone if the relationship doesn't go as expected.
In short, are you tempted to travel to Eastern Europe but not sure how to manage the many obstacles that such an expedition entails?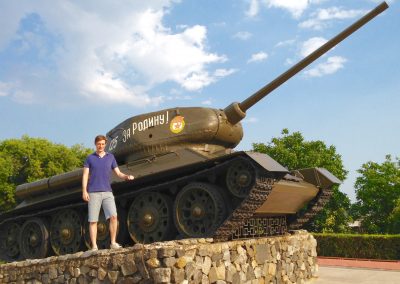 Me beside a World War 2 Soviet tank in Tiraspol, Transnistria (de jure Moldova)
Surreal first trip in Eastern Europe ....
I remember my first trip to Ukraine almost 10 years ago. It was a crazy adventure but also one where I was scammed, drugged for 36 hours and almost robbed. This was primarily because I was a naive unprepared tourist.
A lot of bizarre and at times scary things happened to me on that first trip. To list just a few I was drugged for 36 hours, interrogated by border guards for traveling on a 'fake' passport, had my phone robbed by a chick in a club (which I miraculously got back) and I got completely taken to the cleaners by an unscrupulous taxi driver (3 times the real price on a 100 kilometre journey).
These problems were a direct result of my unfamiliarity and naivety about the region. I suffered from shyness in my unfamiliar surroundings and at times fearful. I couldn't understand Russian more than the very basics. This added to my sense of isolation.
I had left pretty philosophical about what I had just experienced. I recognised that the region was one wild adventure and a huge fiesta. I was willing to take the chance and I recognised the key elements that had gone wrong during the first trip. For me the potential rewards outweighed the risks.
New Approach
I made a plan of action. I began taking private tutoring in Russian (via Skype) to fit in with my work schedule as a lawyer. I started to mix with the Russian-speaking community in Brussels where I was based. In short, I developed a deep understanding of the people of the various countries and their cultures.
Next time was different. No dramatic druggings, robberies or interrogations … just a fantastic travel experience. There were still many things to learn and progress to made with Russian but none of the cultural shock that I had experienced on the first trip.
Forearmed is forewarned and I developed behaviors to make me more streetwise. I researched extensively and emphasised logistical planning and situational awareness. I grew to feel extremely comfortable traveling countries like Ukraine, Moldova, Belarus and Romania, even to smaller towns which typically receive few visitors.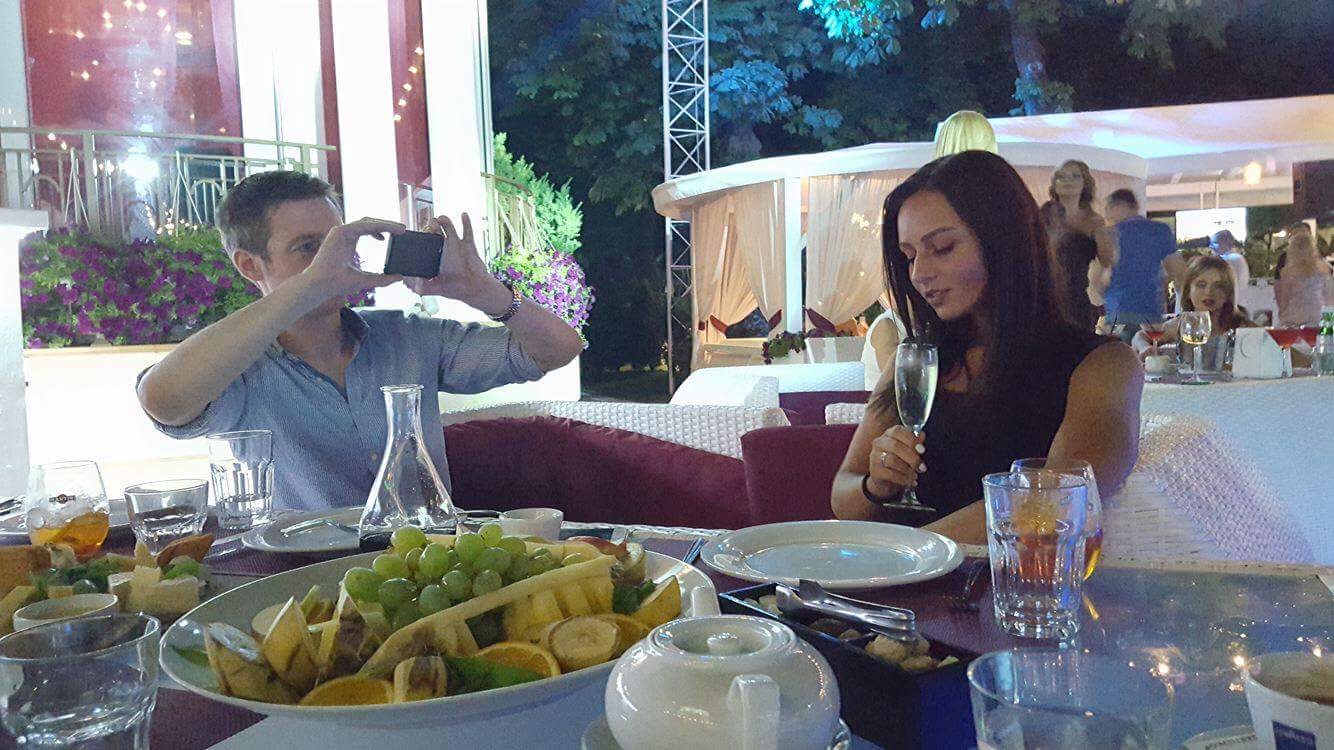 The Baller
Fast forward to 2018 and I now have not only managed to avoid the main tourist traps facing tourists in this region but have also mastered the 'baller' experience in the East of Europe.
Over the last decade or so, my regular trips have brought me on remarkable adventures, allowed to make close friends and have romantic encounters with beautiful women. I started helping my friends who wanted to come with me on my trips. Many of whom you can see in the videos on my YouTube channel.

Now I want to share with you the keys to this remarkable Tsar Experience!
"Having travelled with Conor, not only is he more well informed than most locals in their own country, he shone a huge metaphorical light over the dark depths and perceptions of Eastern Europe. This meant we could all do what Conor enjoys doing best; having fun "
Andy Jackson, United Kingdom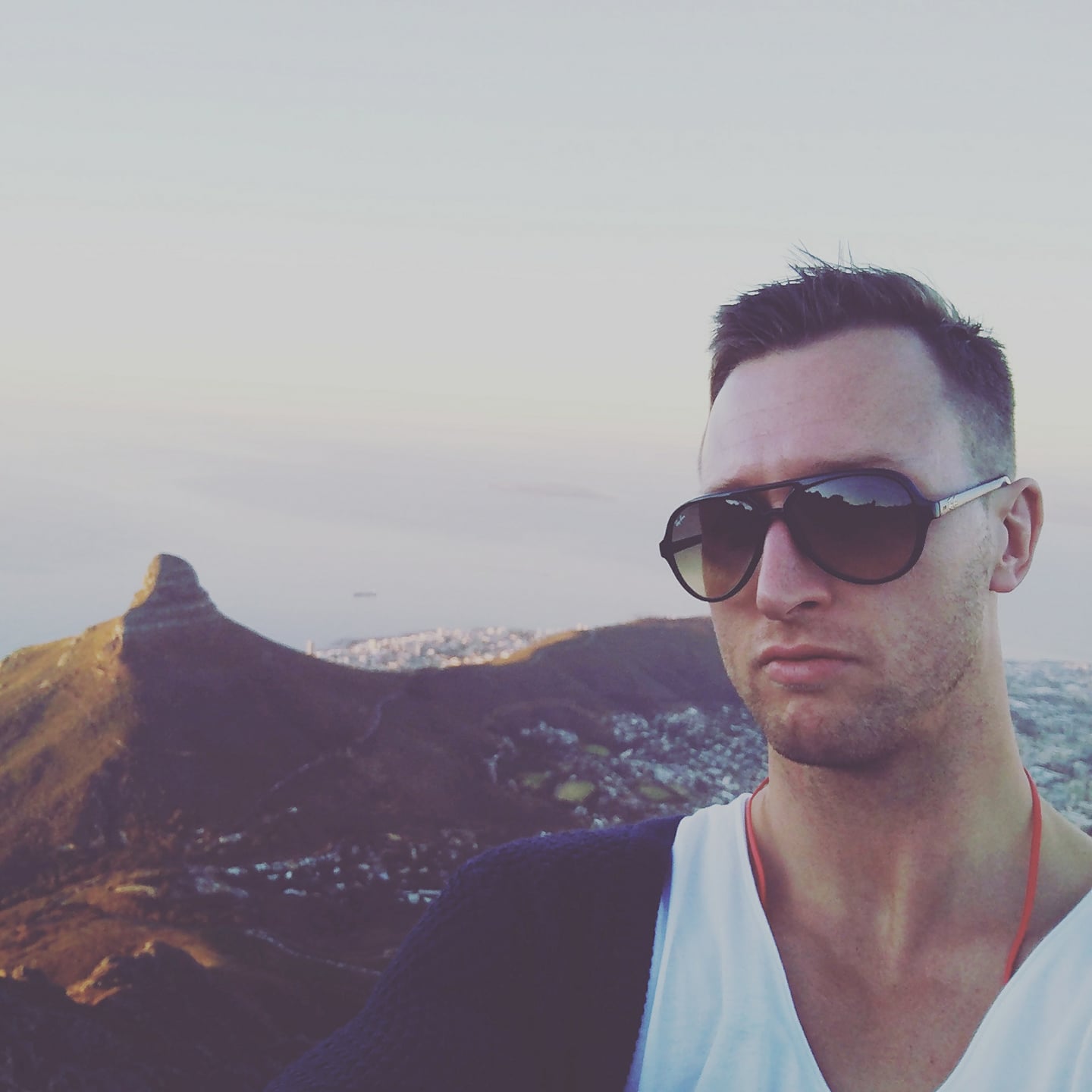 "Conor and I met at a friend's wedding in Florence and immediately connected enough to take a spontaneous road trip through Northern Italy. Fast forward five years and he has lead me on annual tours off the beaten path throughout Eastern Europe and Brazil. Conor has an unparalleled ability to chart a course through lesser explored destinations, all the while educating you on the finer elements of local language, culture, politics, and traditions. I highly recommend Conor for his ability to guide you through the unconventional destinations that are yet unspoiled by mass tourism."

Feras Mousilli, USA & Syria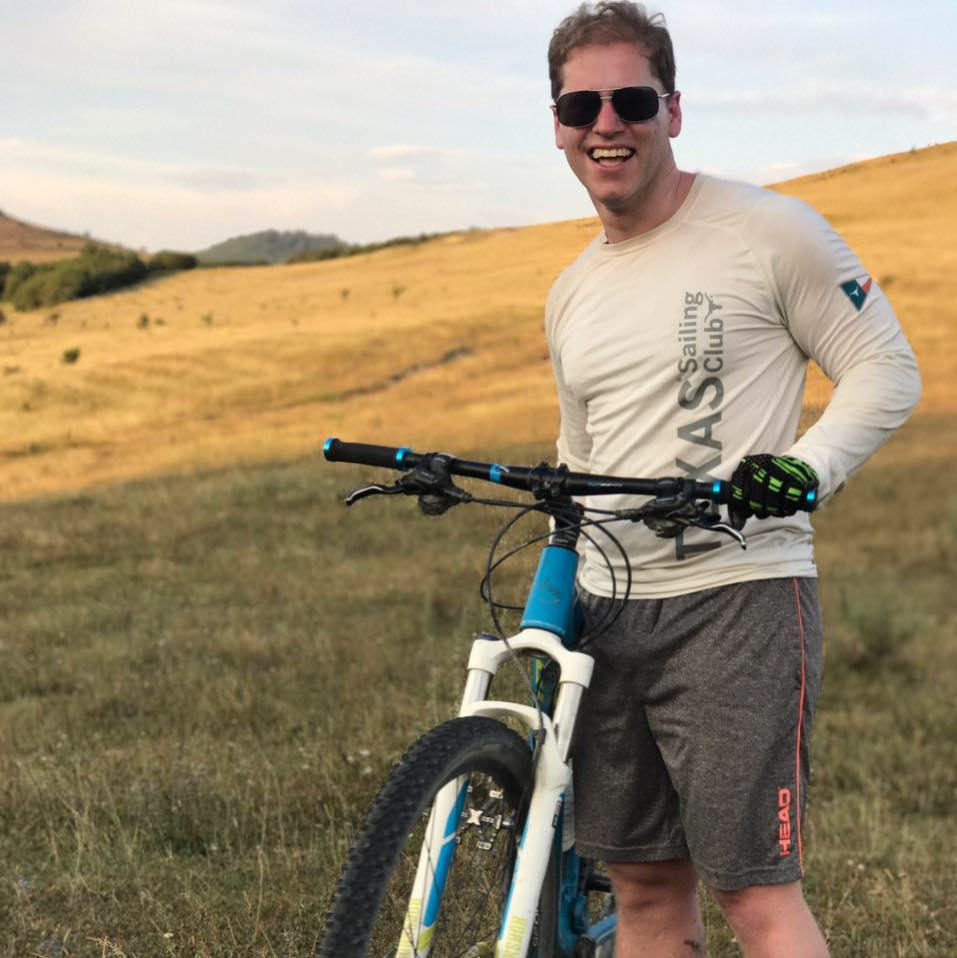 In this course you will learn for a trip to the east of Europe:
How to have an epic fiesta in the east of Europe
How to party like a baller for 20% of the cost of London, Paris, NYC, LA or Stockholm
How to avoid the most common scams in the region
How to be prepared for both long and short trips there
How to travel having more local experiences
How to get prepared linguistically, culturally and logistically for travel in Eastern Europe
How to integrate with locals
How to spot less touristic places
How to start learning new languages
How to enjoy the moment
Plus there will be 5 bonus videos with renowned travel gurus, where they will share their travel tips and secrets. Between them they have traveled to almost every country on the planet. Phenomenal travelers!
You can view 3 videos as a preview.
As this course is still in the BETA phase, you'll be asked for feedback on the modules that have already been uploaded and will not have to pay any more once the course is completed (50% discount on the final price).
There is also an exclusive Facebook group for members of the BETA group where you will get to interact with you personally and the other like-minded members of the BETA group.
The course also comes with a 30-day money back guarantee so there's no risk! This makes it a no-brainer decision quite simply! 😀