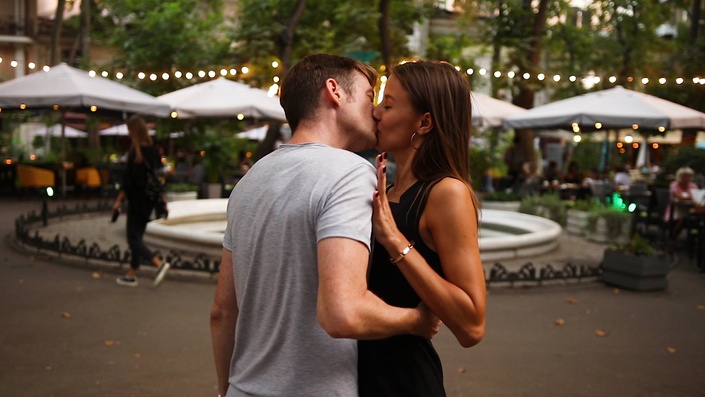 Slavic Seduction Secrets
Steal my 7 Seduction Secrets and Magnetically Attract Beautiful Slavic Women Without Falling Into the 'Gold Digger Trap'
Watch Promo
From: Conor Clyne
Odesa, Ukraine
Dear friend,
If you made it to this page you'd probably agree with me that Eastern European women belong to the most beautiful women in the world.
Most of them are well educated, slim and way more feminine than women in the West. They also don't mind so much dating men who are slightly older.
No matter if you are looking for an honest and good looking partner to share a happy life with, or just a nice woman for casual dating ... you're in the right place!

But let's be honest ...
Dating beautiful women, from countries like Ukraine, Poland, Moldova, Kazakhstan, Latvia, Belarus and Russia is not as easy as most people think!

In fact, many men that visit Eastern Europe for a romance adventure end up disappointed. Some of them end up with their most expensive dating nightmare of their lives!
But what if you could:
Increase your confidence and drastically improve your chances dating women from Eastern Europe. Even if you're out of shape and not rich.
Seduce the love of your life and have a great time without running out of ideas for what to do, or where to go with her.
Attract beautiful women who're honest and worth going on a date with, start a relationship or maybe even more … ;
Avoid the 'gold digger trap' and save a load of hard-earned money, valuable time and a dating-trauma you will never recover from;
Be more comfortable coming to Eastern Europe or even move there for a while;
Avoid embarrassing situations because of your lack of the cultural understanding;
Outsmart horny foreign casanovas and the local hotshots who are better connected and have bigger wallets than you.
The good news:

I've developed a system based on 7 Slavic Seduction Secrets that you can use to magnetically attract your dream Eastern European woman.

You'll finally understand what really goes on in the mind of a Slavic woman.
I will also teach you how to save $1,000s by avoiding the 'gold digger' trap.
Join my Slavic Seduction Secrets program!

The tactics I share with you will work for you, even if you're not rich, short or out of shape.
I'm the living proof of this, look:


You see?
And I dated some of the most beautiful women when I was broke as hell, so you definitely don't need to be rich!
Now let me explain what this is all about...



Why 95% of Western Men Fail to Date Beautiful Slavic Women
I recently asked my fans what their biggest struggles are when it comes to dating women in Eastern Europe. Here is an overview of some of the pitfalls that were mentioned:

The 'Gold Digger Trap'

During your stay in the country you manage to convince many women to go on a date with you. Only a few weeks later you find out that it was not your personality that they were interested in ...
It turns out that your dates were much more interested in the freshly flown in lobsters that you paid for with your hard earned money. Becoming a victim of the gold digger trap is very common for men like you.

Don't want to be treated like a walking ATM machine?
Then you better watch out for this one!


The Humiliating Culture Gap
You just went for a cocktail with your date, in a romantic lounge bar and you walk through the park on the way back to your hotel. You can't wait any longer and you ask her 'may I kiss you?'.
You're preparing yourself for a long, soft, intimate french kiss but instead ...


She deflects your attempted kiss by turning her mouth away!
Wow! - What did you do wrong? Why is she acting so indignant?
Eastern European girls have another mentality when it comes to dating. One wrong move and her respect for you can instantly evaporate, and believe me, they will let you know! This can lead to embarrassing situations that you'd rather avoid.
You Feel Lost

Cities like Warsaw, Kyiv, Odesa, Kharkiv, Lviv, Chișinău, Almaty, Riga, Minsk, Saint Petersburg and Moscow are fascinating but they can feel a bit overwhelming if you don't know where to stay, what to do or where to go.

Of course you can Google for popular places but you don't want to end up in tourist traps where all the other Western guys are 'stealing' each other's gold diggers (of course they're not aware of that yet).

If you don't have an insider who tells you where and when to go, you risk wasting your time and money or even worse, breaking your heart!
The Language Barrier

Although speaking Russian does improve your chances on the dating market, most of my clients find romance without knowing any Russian at all.

You just want to make sure that you don't end up in a black taxi taking you to a scary remote neighborhood in the middle of the night because the driver misunderstood what you said.

You also don't want scammers to take advantage of the fact that you don't speak Russian. Imagine your date ordering the most expensive drinks from the menu for her and her friends, in Russian. Before you realize what they order, the bill ends up in your hand and ...

Cha-ching!
Want to avoid these scenarios?

Here's how...
Why Knowing the '7 Slavic Seduction Secrets' is Key to Attracting Beautiful & Honest Women

Even if you have a good feeling for common sense and dating experience in the region, many foreign guys go online and then end up with dates who look at least five years older and 20 pounds heavier than in their pictures.

Or even worse, getting married to a gold digger which you only discover US$100K or more down the road after a messy divorce … ouch!
I know this because I talk to Western men who come to Eastern Europe for a dating adventure all the time.
If you want to increase your chances on the local dating market and attract honest and beautiful women, you need to know the secrets about how dating in Eastern Europe really works.
And no, I'm not talking about memorizing sleazy pick up lines that they teach you in many mainstream dating courses.
These are tactics that will help you attract good looking, honest women who are perfect for you, win their hearts and avoid falling victim to scams.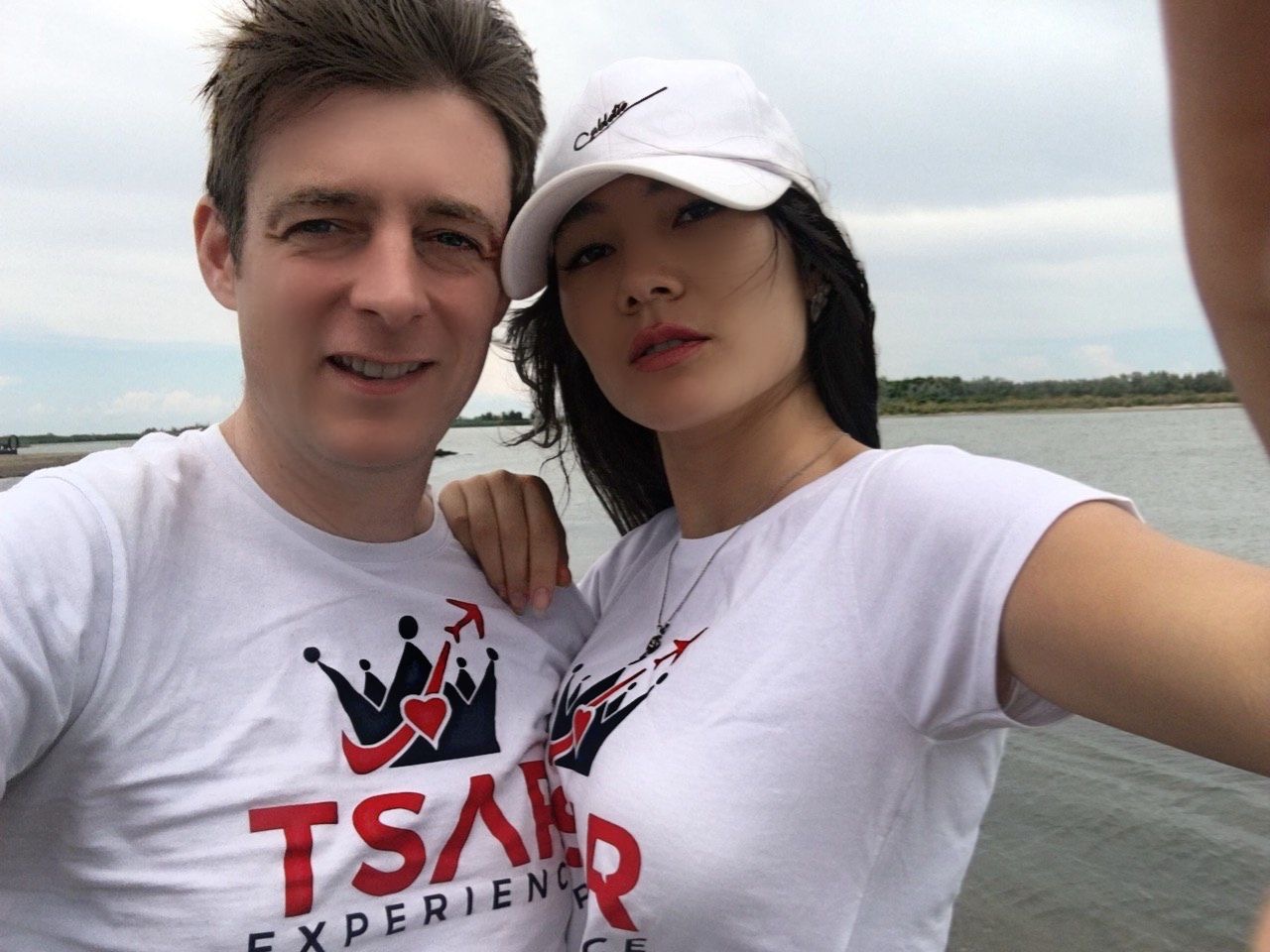 Hi, I'm Conor! Your Wingman in Eastern Europe!


In my former life I worked as a lawyer at the European Commission and I now help high level Western men to find their dream woman in Ukraine, Poland, Kazakhstan, Moldova, Latvia, Russia and Belarus without getting scammed.

The videos on my popular YouTube channel 'Tsar Experience' have been watched over 15 million times ...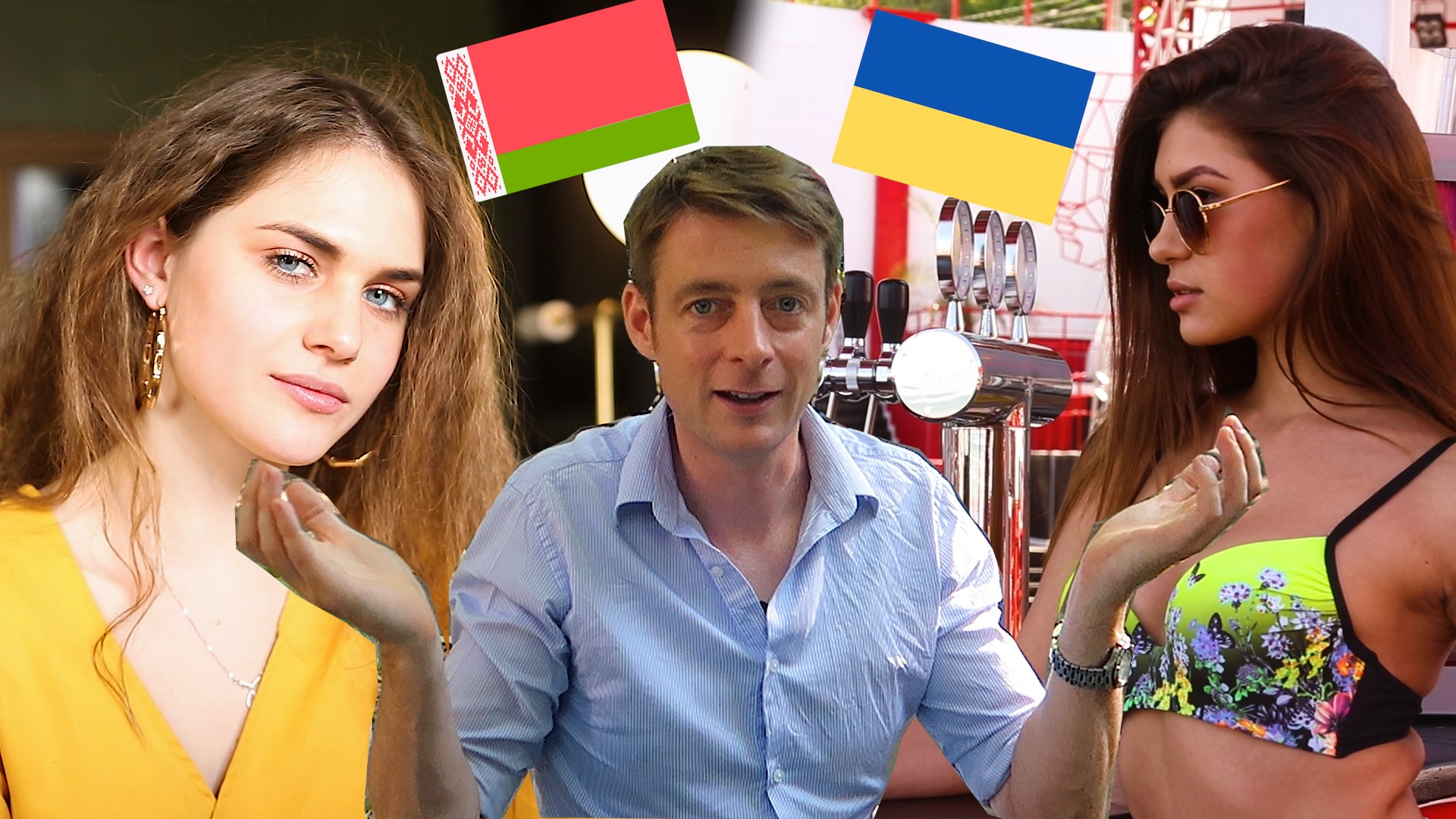 I've also helped dozens of clients in person with meeting their dream women here in Eastern Europe.

These are the kind of things my clients say about working with me: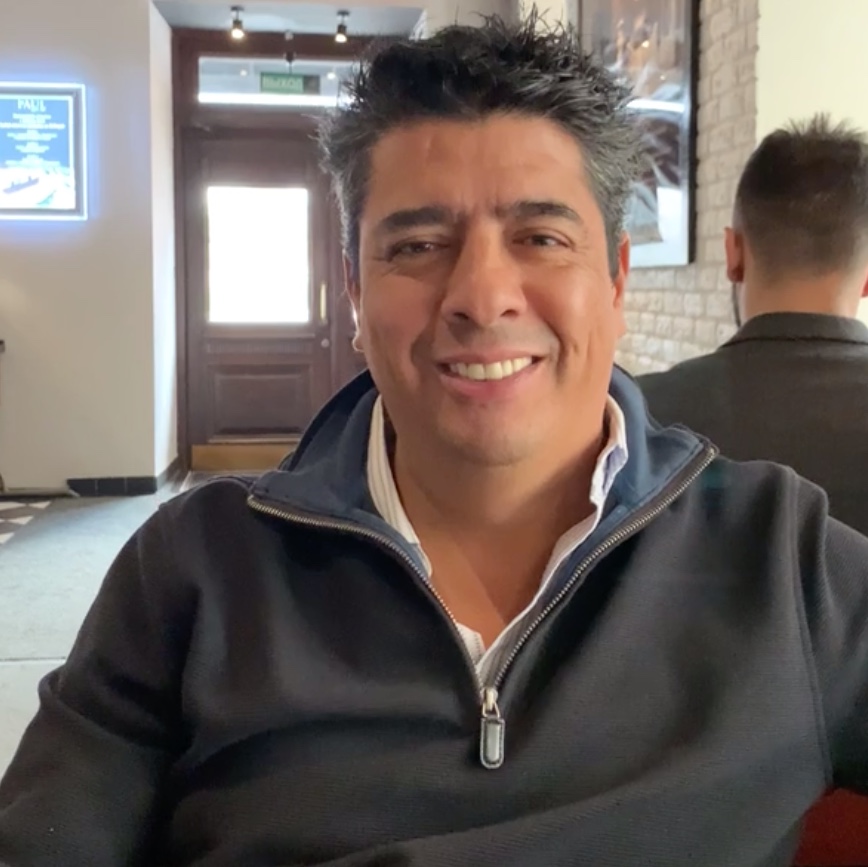 Conor helped to attract the right women and avoid those who want to use me as a cash machine. I found my dream woman and next year we're getting married. Working with Conor was a great experience''

Juan - Mexico City
When I first traveled to Ukraine I got scammed. I had my new phone stolen. I even got drugged and woke up alone in a room naked 36 hours later.
But now look at my life …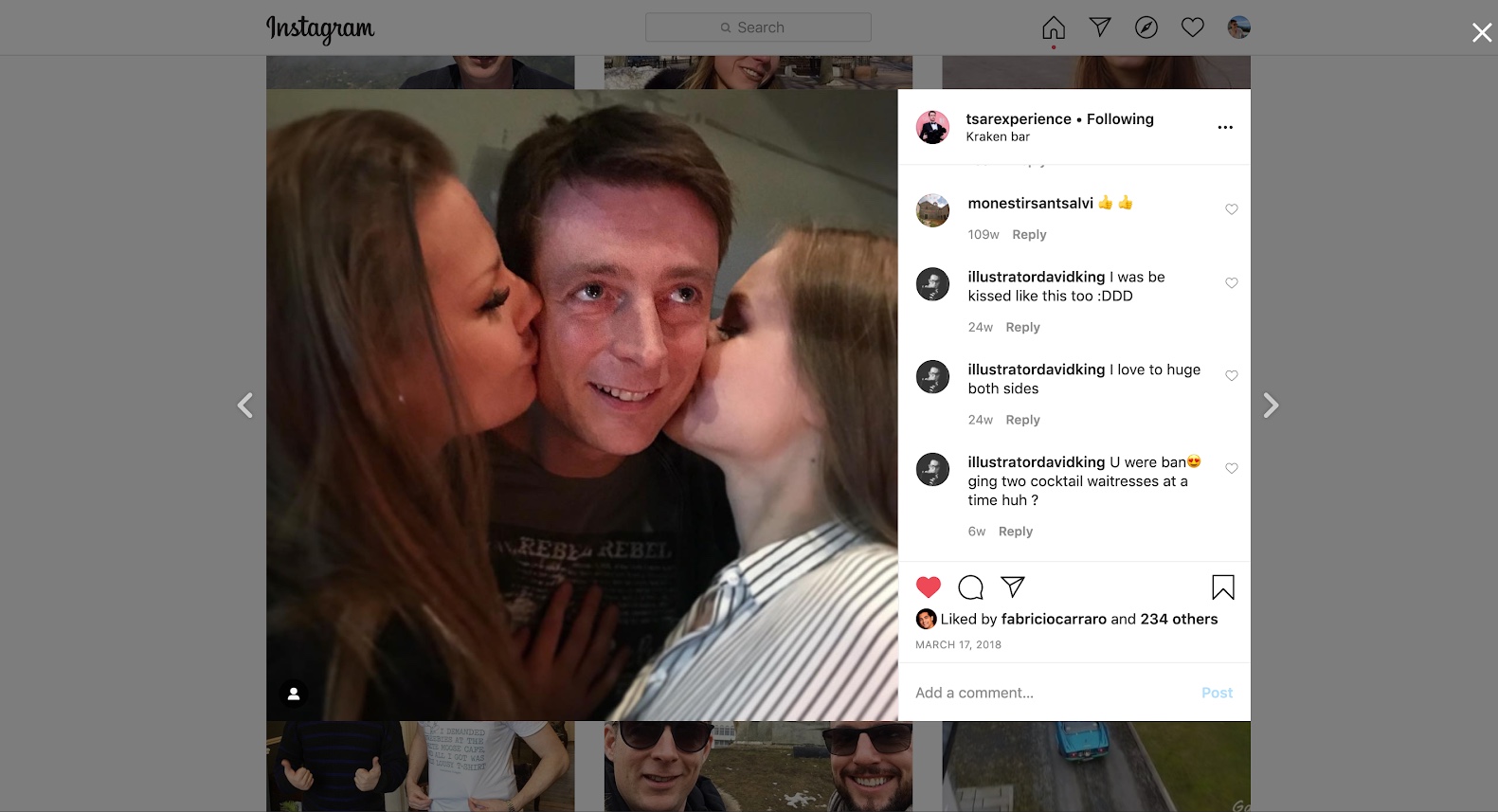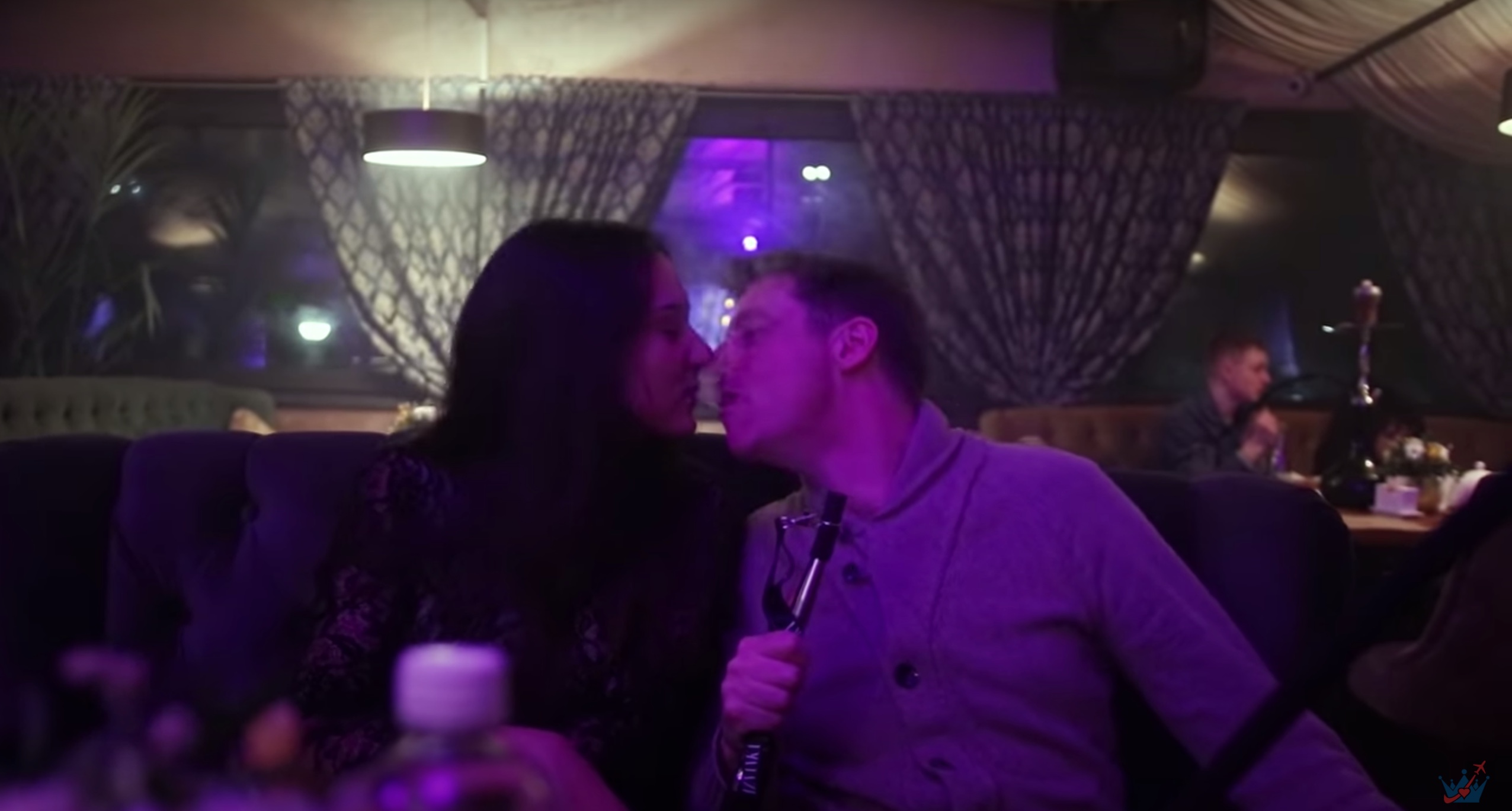 I no longer wanted to be a lost tourist that got taken advantage of all the time. That's why over the last decade, I trained myself to become what my clients call 'a real insider':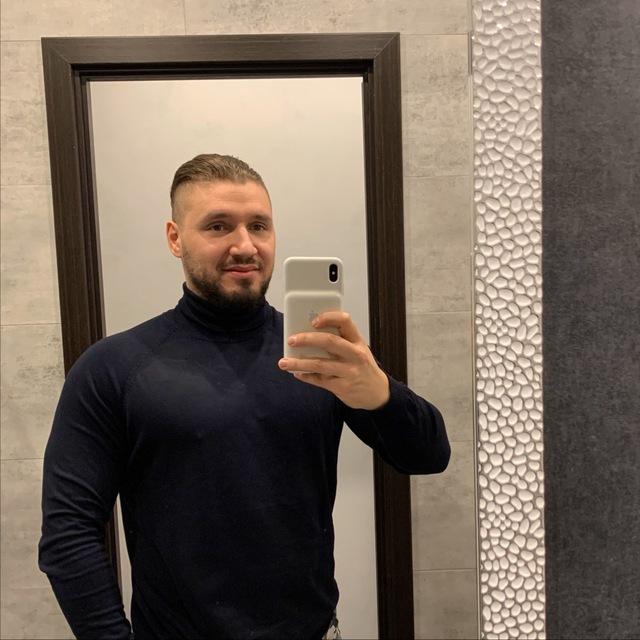 "Conor is a real insider. Having him with you on a trip is great because he knows how the game works here''
Philip - Denmark

I've Created a Video Bootcamp!
People kept asking about how to attract beautiful women in Eastern Europe without having to consult dodgy dating agencies or becoming the victim of gold diggers.

That's why I created a special program that will help you to find and seduce your Slavic dream woman on your next trip, and live a life full of romance, love and happiness.
And I've called it "Slavic Seduction Secrets"
A unique bootcamp that will help you to magnetically attract beautiful Slavic women without falling into the 'gold digger trap!
You'll get immediate access to all the recordings by enrolling today.
The good thing about this bootcamp is that it's cheaper than just one 'wrong move' with a gold digger.


And it's far cheaper than marrying the wrong woman!

(which will cost you at least US$7,000 - 15,000, before any divorce, according to most Americans!)
Join my Slavic Seduction Secrets Program!

How my Insider Skills will Help You to Magnetically Attract your Eastern European Dream Woman
It took me over a decade of in-country experience to learn how Eastern European women really think when it comes to dating Western men and how to seduce them.

I'm not talking about soon-to-become babushkas; I'm talking about attracting intelligent, good looking women with style, and without being a sugar daddy.
I had to learn everything the hard way ...
I've gone on dates with hundreds of girls in Ukraine, Poland, Kazakhstan, Latvia, Moldova, Russia and Belarus. Some dates led to disaster, others still make me smile. 😁


After lots of trial and error I became fluent in Russian, Ukrainian, Romanian and Belarusian so that I could finally understand what the women around me were saying, and what they really think about Western men.


I've also helped dozens of clients in person finding their dream women in Ukraine, Poland, Kazakhstan, Moldova, Latvia, Russia and Belarus, and kept them safe from the scammers.


I've studied and tested the most popular dating courses in the market and refined the best seducing tactics based on what works in Eastern Europe.


I'm the only person out there who specializes in helping Western men find real love in Eastern Europe the natural way; without the use of dodgy dating agencies with big empty promises.
The good news is that you don't have to give up a decade of your life to learn all the tactics I've learned to find and seduce your dream women ...
Not anymore at least ...
The Seven Seduction Secrets that you will Learn:
Before your trip:

Secret #1:

Carefully selecting your potential dates before your trip, so that you can start your dating adventure from the day you arrive and not waste any time.

Keys to success and mindset

How to find real, honest and good looking women online

How to open up conversations and keep them interested in you

Why you should avoid dating agencies and socials

Recognizing scam websites

How to get the best out of dating apps before your trip

Things to avoid when chatting with Slavic women

Secret #2:

Creating a 'power itinerary' to get the most out of your trip and avoid nasty surprises.
The best cities to visit if you want to meet quality women

Where you should stay

The best way to get from one place to another

How to book transportation

How long should you stay in each place?

Visa requirements and coronavirus measures

How to stay safe

How significant is the language barrier and how to prepare for that?
During your stay:

Secret #3:

Organize the perfect date and increase your chances of success.
What to do on a date and where do go

The cultural differences you must be aware of

Turning cultural differences into opportunities

How to be more attractive on your date

Knowing what to say in every situation

The 'gold digger test'

Secret #4:

Attract and meet more women during your stay and expand your selection! The more candidates, the higher the chance to find your dream women!
How to approach more women during your stay, both online and offline

How to prove you are authentic and that she can trust you

How to get higher yield from dating apps

Ways to meet women without using an agency or going to a club

Getting that contact and leaving her wanting more

The elements of attraction and how to know when a girl is attracted to you

A deep understating of the psychology behind attraction and relationships

Secret #5:

Learn to understand how Slavic women really think, so that can and stand out from your competition.
Learn a special type of emotional intelligence called 'Slavic Mentality Intelligence' or SMI

How to be the 'real man' Slavic women find attractive

Practical things you can do to instantly be more assertive

What kinds of men are the main competition? What do they bring to the table and what qualities and attributes are necessary to successfully compete with them?


Secret #6:
Learn to 'close the deal' and win her heart by effectively escalating sexual tension.
Creating comfortable environments where Slavic women say 'yes please!'

The 'seeding' technique

Closing like a Tsar
After your first visit:

Secret #7:

Test if your date is suitable for a long term relationship and avoid expensive and heartbreaking disappointments in the future.

Tests to see if she's ready for more ('LTR Test')

The possibilities for moving to Ukraine, Poland, Kazakhstan, Latvia or Moldova

How to bring her your back to your country


Join my Slavic Seduction Secrets Program!


Is Slavic Seduction Secrets for me?

You might be wondering if this program is for you.

Let's see:
This program is for you if:
- you're between 25 and 60 years old, looking for beautiful and honest Slavic women for casual dating, a long-term relationship, or potentially even to get married; or
- you're terrified by the idea of falling in love with a gold digger in lawless Ukraine; or
- you have no time to waste and you want to be sure you're doing the right thing; or
- you're willing to invest in your social skills and in your future.
This program is NOT for you if:
- you just finished high school, you have a six pack and with one snap of your fingers ten models line up who want to sleep with you; or
- you still believe that only paying matchmaking agencies can do the job for you; or
- you're looking for pay for play; or
- you're not willing to invest in your learning and self-development.
Still sounds like something for you?


Join my Slavic Seduction Secrets Program!


How Much would it be Worth to Find the Woman of your Dreams?

Have an amount in mind?

....
That's quite a lot of money, right?
That's why some matchmaking agencies can easily charge fees up to US$10,000, even if they usually don't bring any long term results.

And even if they ''guarantee'' results they often get away with not delivering on their promises because:
They calculate that either you will give up after your first unsuccessful trip to Eastern Europe or;



They will persuade you to enter into a relationship with an unsuitable woman which will quickly end once you leave.
Yes, I've done my homework as a former lawyer. ;)
I also know a girl who used to work for a behemoth matchmaking agency and she never saw anyone getting married during the whole ten years she worked there.
But still, a huge number of Western men are happy to spend tens of thousands of dollars on dating. The thing is that finding your dream woman doesn't have to cost thousands of dollars, but ...
Only if you know the secrets and;
Only if you are willing to work on yourself and put in some effort.
For my program I'm asking you for a humble US$397 no-brainer investment.
In exchange I will share with you everything I've learned over the last decade to help you find your dream women.

By the time you finish this program you'll be better equipped than the top one percent of men who're hunting for a Eastern European women.

Doesn't that sound like a fair deal?


Here's Everything you'll Get when you Join Today:


7 Masterclasses in which I teach you my tactics to seduce beautiful women in Eastern Europe. These masterclasses outline the 7 seduction secrets that took me over a decade of living in the region and 1,000s of hours on dates to learn. (value: US$497)


All Q&A videos with the Tsar where I answer all the most important questions that the participants in the live bootcamps had relating to dating in Eastern Europe and I will tell you everything you need to know, from my 10+ years experience in the region and working with dozens of coaching clients. (value: US$497)


Lifetime access to all the recordings so that you can access them anywhere, anytime and at your own pace as often as you need. (Priceless!)

And on top of that, if you sign up today, we will give you access to this amazing bonus ...
BONUS: Guidebook - Tsar's Hot Spots for Moldova and Kazakhstan (value: US$17)



Where should you go if you want to meet quality women? In this guidebook I share with you my secret spots to meet quality women. In this guide I will also give you all the core practical information that you need to know when coming to Moldova and Kazakhstan.
Total value: US$1,011+


Price TODAY only:
$397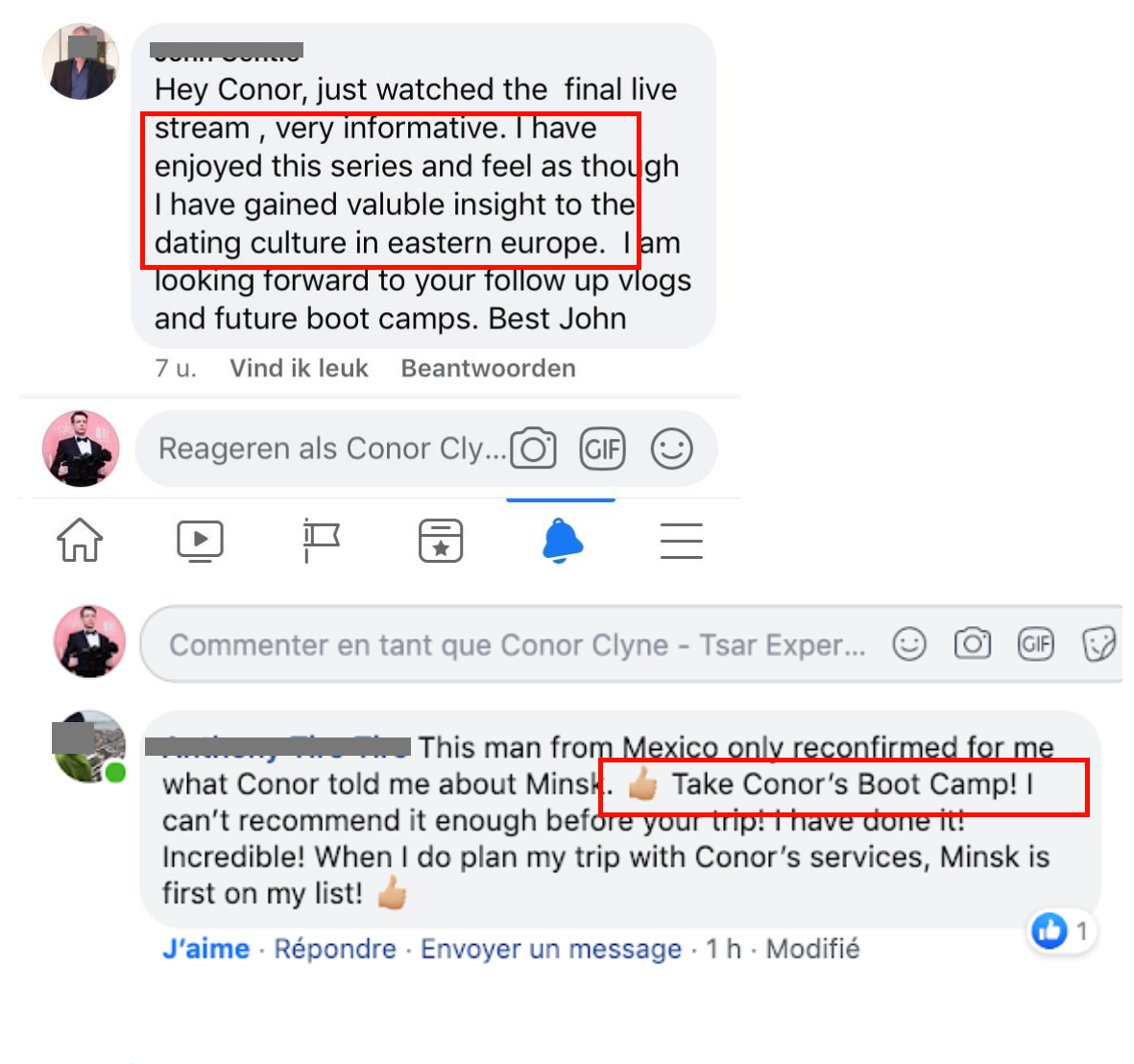 Join Now When There is Still Time!

Good looking women in Eastern Europe receive invitations from both horny foreign men and local hotshots, on a weekly basis, sometimes even more often.

They show me their private messages, look;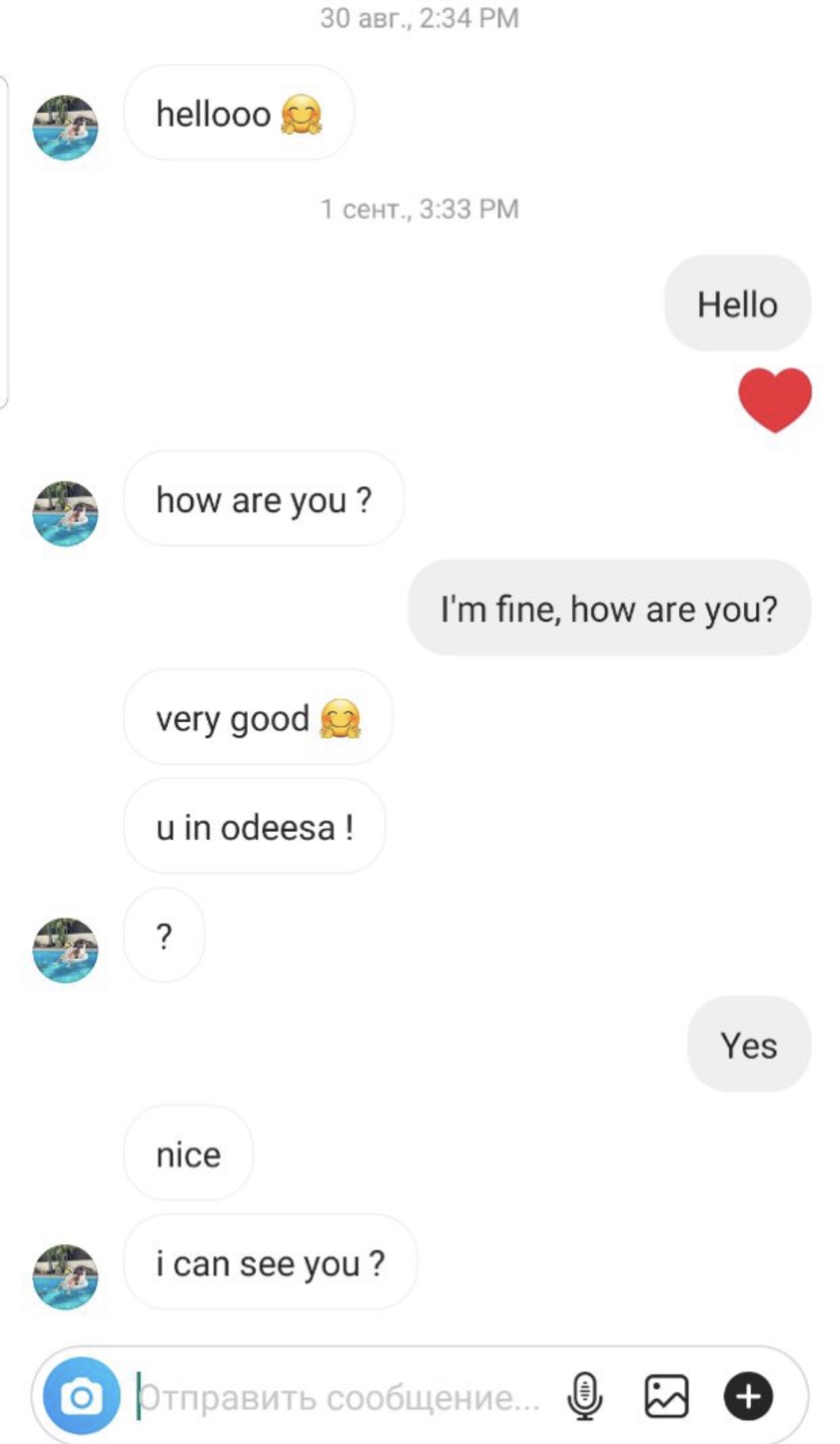 So, why should they be interested in you?

You need to offer something that both the foreign and local competition can't offer.
You need a secret weapon.
Slavic Seduction Secrets is that secret weapon!
Frequently Asked Questions
When does the Program start and when does it finish?
You will get immediate access to all 7 masterclasses, all Q&A videos and the bonus guide just after you enroll.
What if I'm not traveling to Eastern Europe in the next few months?
No worries, you have lifetime access to all masterclasses and videos so that you can watch, re-watch and learn anytime you want.
Is it 100% sure that I will find my dream Slavic woman after completing the program?
In this program, you will learn all the tactics and strategies that you need to attract the Eastern European woman of your dreams. However, the onus is on you to implement them correctly. There is never a 100% guarantee that you will find your dream woman.
Are you offering any money-back guarantee?
Yes, if you put in the work and you're somehow not satisfied with the results, let me know within 30 days and I will give you a full refund. No questions asked.