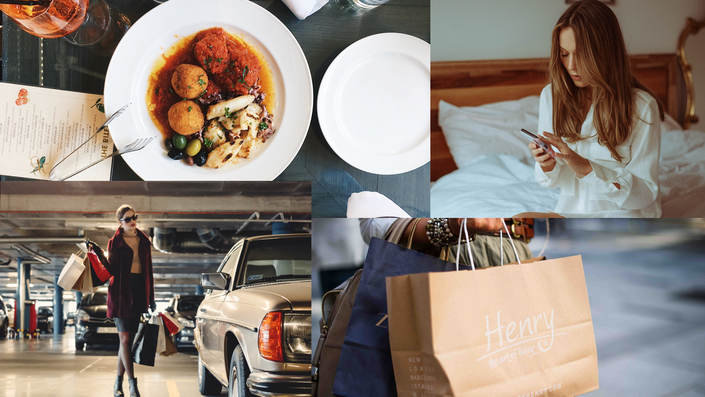 Slavic ScamBuster Secrets
Terrified to be Scammed by a Professional Dater whose Heart is Colder than the Ukrainian Winter?​​
I understand your situation, so let's be honest about it ...
You're not in your twenties anymore and you secretly dream of meeting a younger, intelligent and beautiful woman for a long-term relationship.
You might even be open to the idea of getting married ...
Being alone is not that much fun after all.

Most women that are available in your local town are spoiled, overweight and complain way too much. Quality women are often being taken by someone else before you even know that they are single.

Is there still any hope?

Well, you've heard about this place called Ukraine …
You might even have been there yourself …

Ukrainian women are renowned for being intelligent, elegant, slim, classy and more importantly, they're interested in meeting a foreign man like you!

There's only one problem though …
How do you know if your date is more interested in your wallet than your heart?


If you know anything about Ukraine, you also know that there are scammers everywhere, especially on the dating scene.
Americans lost $200 million in 2019 alone to romance scams and a big part of that comes from dating scams in Ukraine.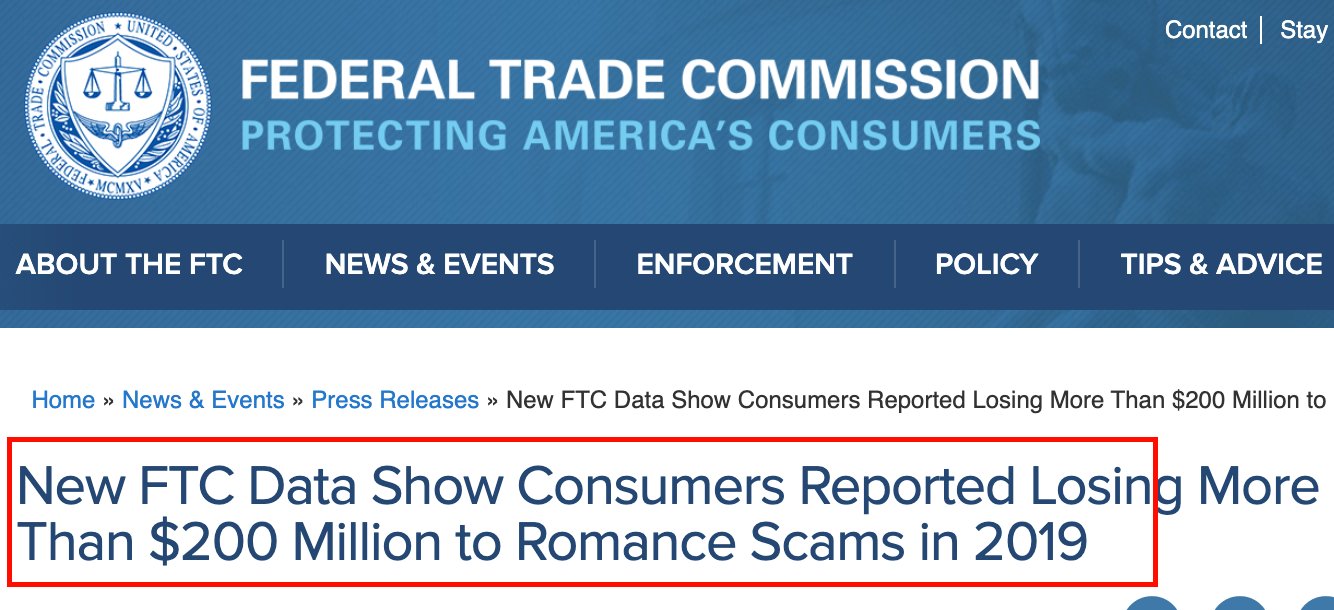 Let me give you a few examples of what kind of scams we're talking about here:

You spend months chatting with a beautiful young woman on a dating site. You spend thousands of dollars but that's ok because this time it's real love! You spend a few more grand on presents, her visa and her flight but when you're waiting for her at the airport it's a no-show. You realize you fell in love with a stupid photo!


Your date takes you to a restaurant and all of a sudden all her friends show up. After they order something in Russian, the waiter comes with fresh lobsters and champagne. The bill ends up in your hands and you realize that all of a sudden everything is in New York prices. Only later you find out that your new 'friends' get a kickback from the owner.


Your date invites you to a spa. When she gets there, she 'realizes' she doesn't have a swimsuit. She asks you to pay for her $500 bikini and after your date is over she goes back to the shop to claim a ridiculous commission. Cha-Ching!
Sounds scary, doesn't it?

We're talking about cold-hearted women who mercilessly rob you of your savings that you worked so hard for. Men like you end up losing thousands, sometimes even tens of thousands of dollars that they will never see again.
They feel helpless.
How would you feel?
Or maybe this has already happened to you once before?
Then you know that it actually gets much worse ...

How Cold-hearted Scammers Destroy your Life ...

Tens of thousands of Western men like you end up wasting months, sometimes even years of your life.
So after you finally discover that your date is fake, you're not only a few years older than when your Ukrainian beauty hunt started, you now also look five years older because of all the stress that this nasty scam has caused you!

Sounds scary?

I know, it is scary!

But what if you could learn to avoid these scams?

What if there was a way to avoid losing a ton of money, months of your life, huge humiliation and long term depression as a result?

How I can help you


After spending most of my time in Eastern Europe for almost a decade, I know every scam in the book. And I can help you avoid them all. Learn to evade these scams, and you can:
finally relax and enjoy the places that you want to visit without having to watch every move someone makes in your surroundings;
increase the chances of meeting a high-quality woman who's honest and worth going on a date with;

not have to be completely on your guard with your lady as if she's the enemy;
save yourself a whole bunch of money that you can then spend on romantic adventures with the woman of your dreams instead;
avoid funding criminal enterprises that make lawless Ukraine a worse place for innocent people like you; and
be more motivated and comfortable coming to Eastern Europe to find the love of your life.
Join Slavic ScamBuster Secrets!

Hi, I'm Conor Clyne!

In my former life I worked as a lawyer at the European Commission and I now help high level Western men to find their dream woman in Ukraine, Russia, Belarus and Moldova without getting scammed.

The videos on my popular YouTube channel 'Tsar Experience' have been watched over ten million times ...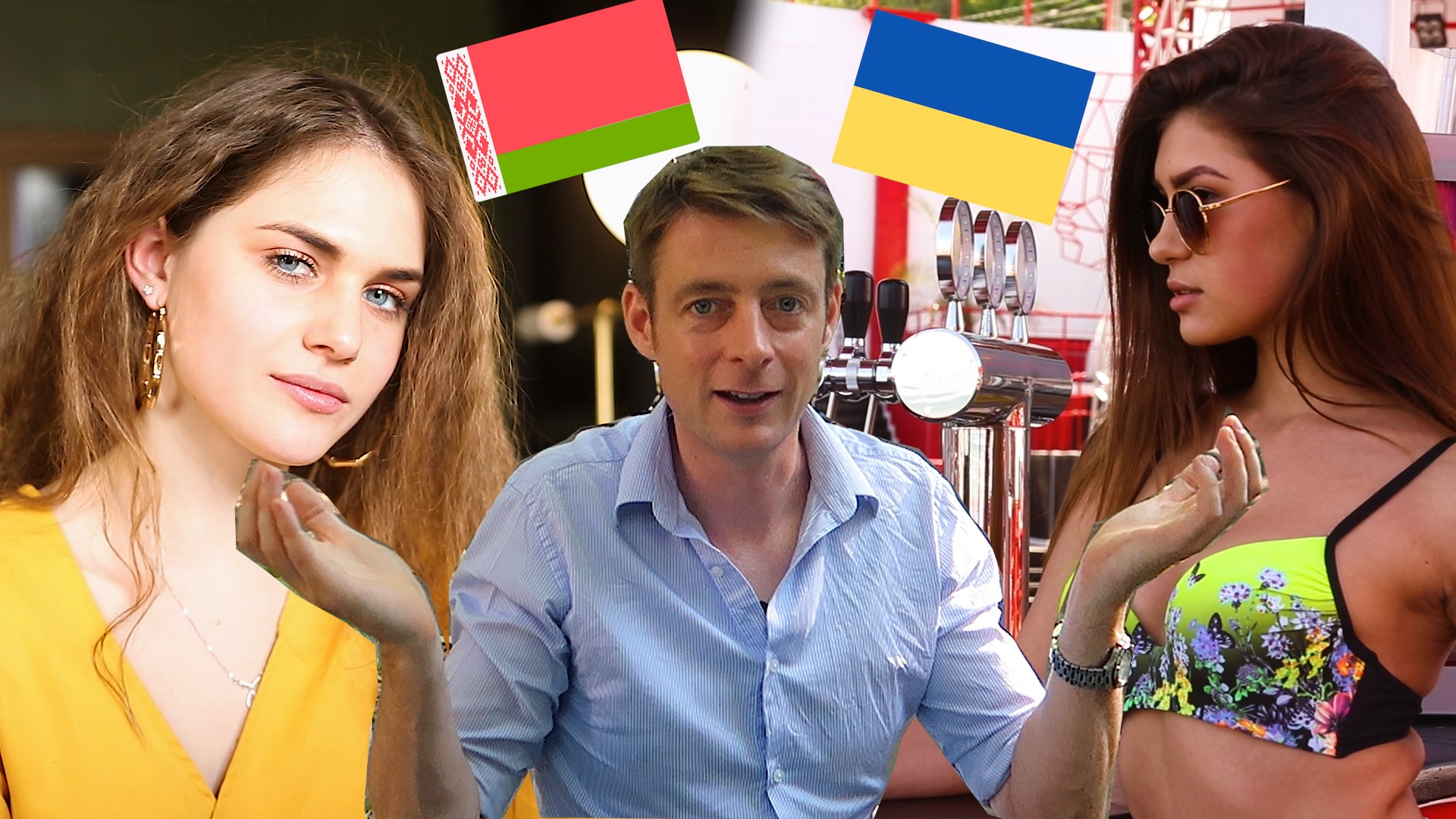 I've also helped dozens of clients in person with meeting their dream women here in Eastern Europe.

These are the kind of things my clients say about working with me: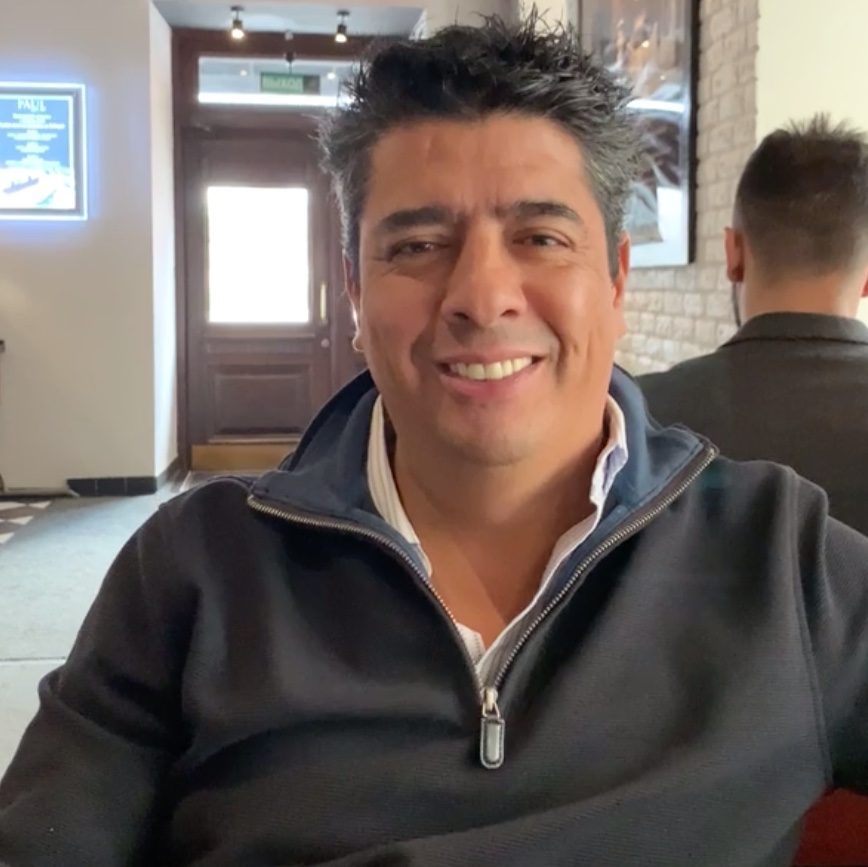 Conor helped to attract the right women and avoid those who want to use me as a cash machine. I found my dream woman and next year we're getting married. Working with Conor was a great experience''

Juan - Mexico City - 49 years old
When I first traveled to Ukraine I got scammed. I had my new phone stolen. I even got drugged and woke up alone in a room naked 36 hours later.

But now look at my life …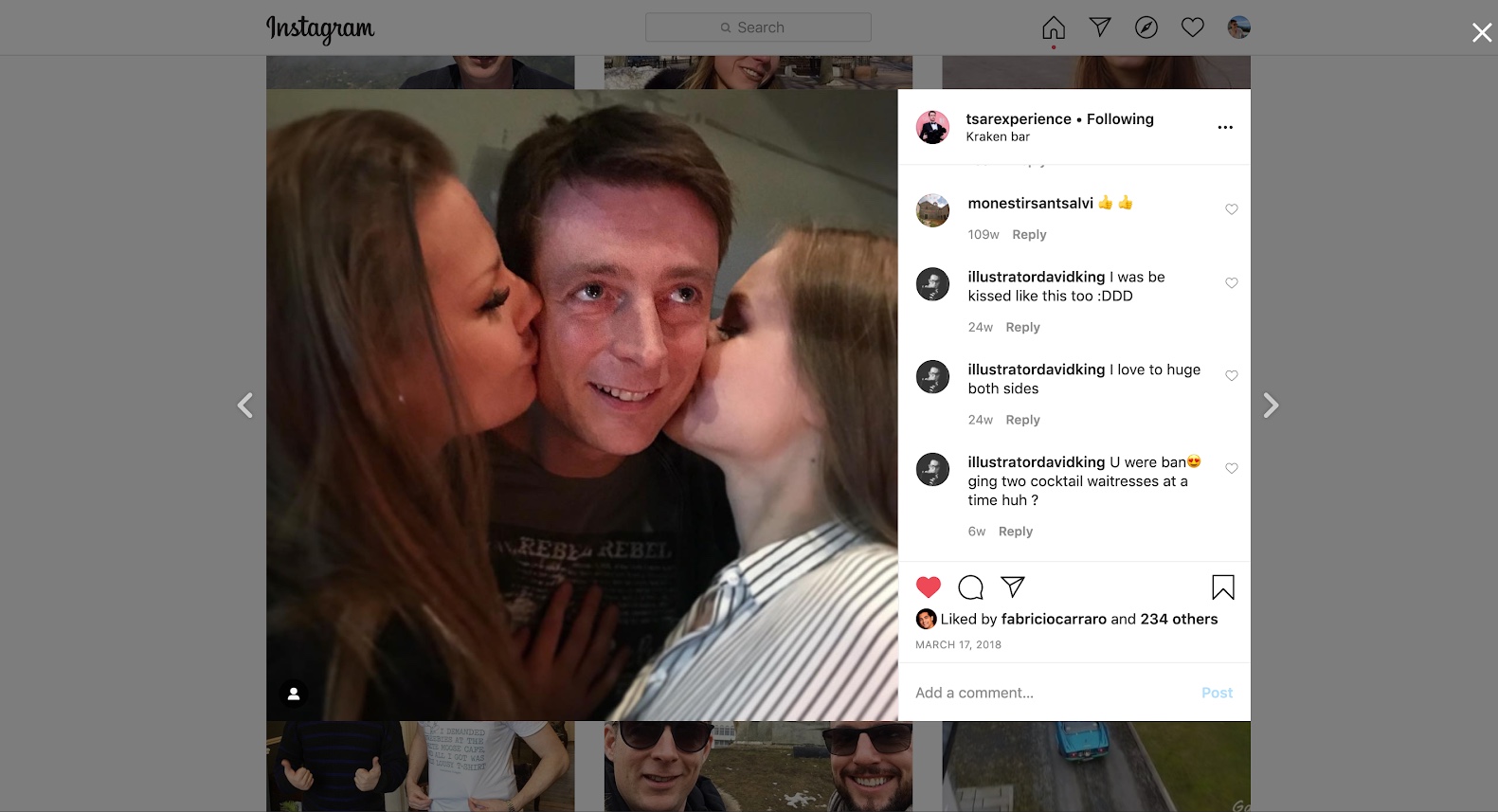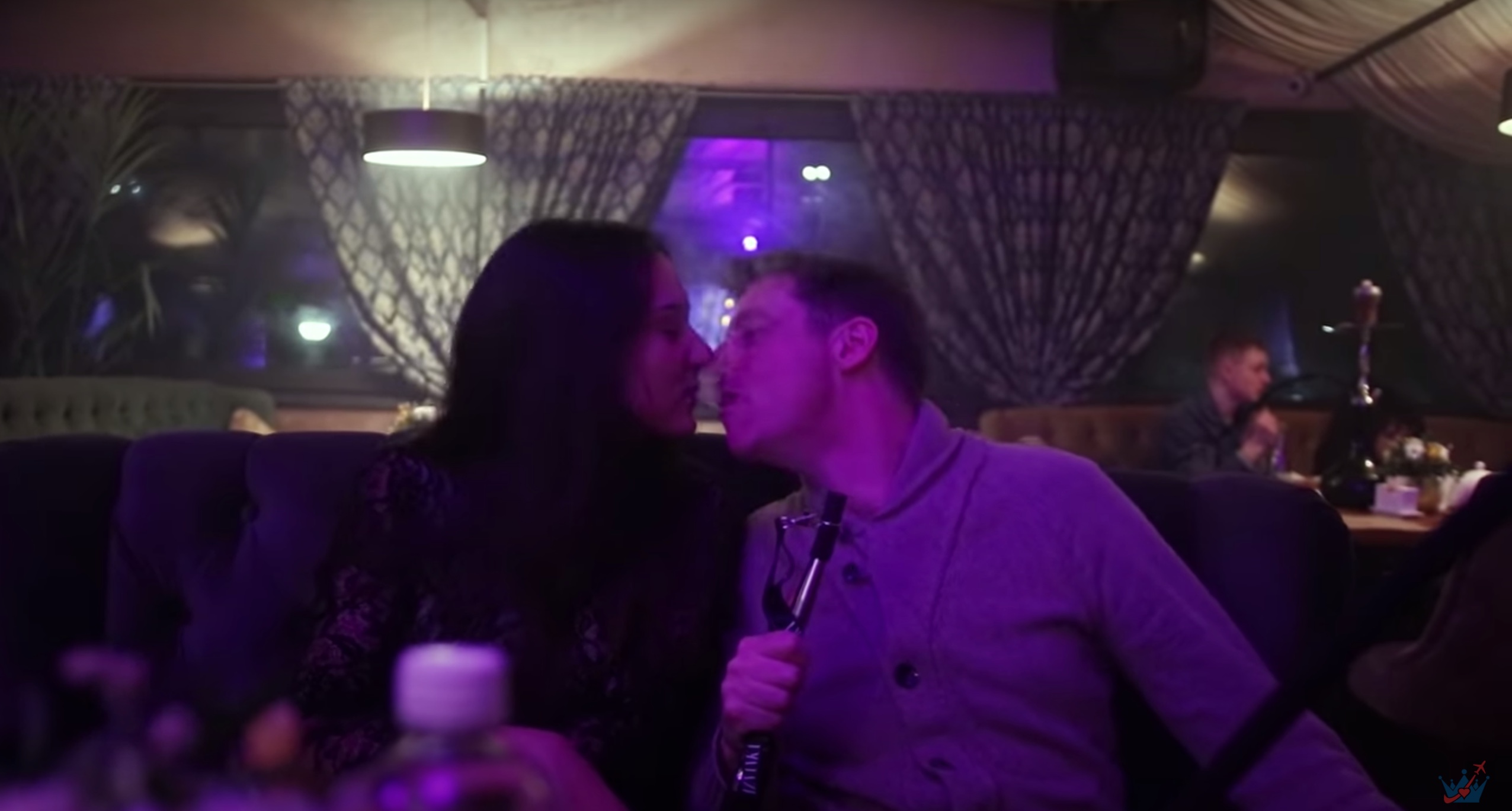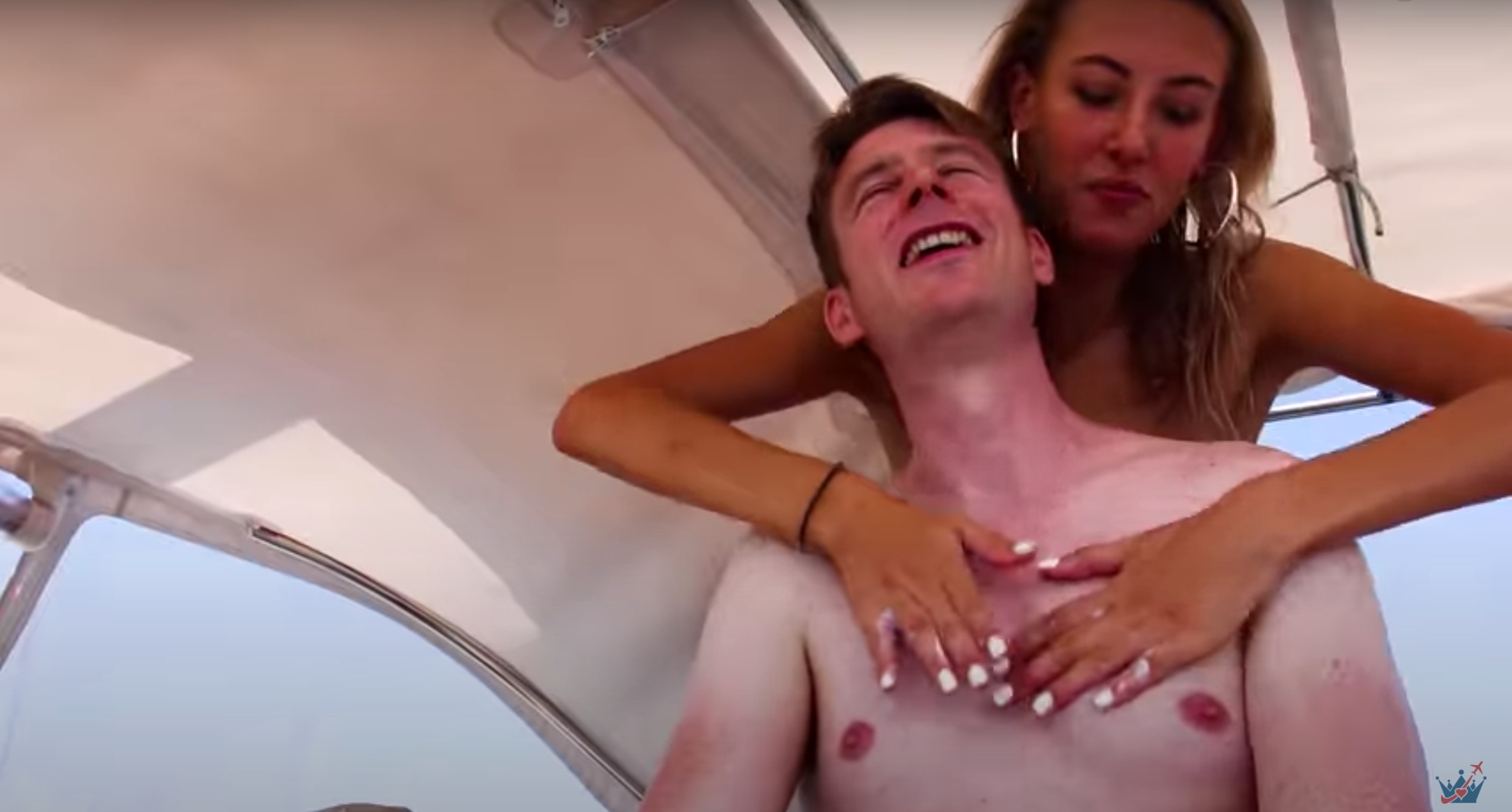 I no longer wanted to be a lost tourist that got taken advantage of all the time. That's why over the last decade, I trained myself to become what my clients call 'a real insider':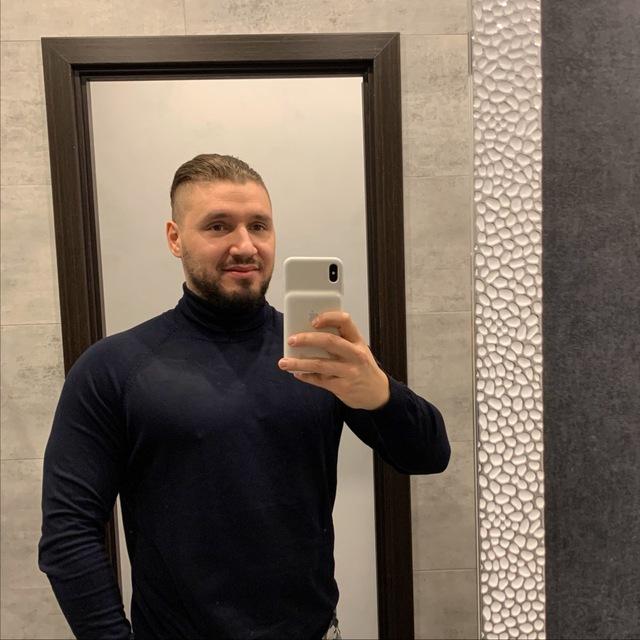 "Conor is a real insider. Having him with you on a trip is great because he knows how the game works here''

Philip - Denmark

How my Insider Skills will Help you to stay Safe!

It took me over a decade of in-country experience to learn how to quickly identify scammers, how to get rid of them and scare them off so that they never come back.
I had to learn this the hard way ...

I've gone on dates with hundreds of girls in Ukraine, Belarus, Russia and Moldova. Some dates lead to a disaster, others still make me smile. 😁
With my background as a lawyer I've done extensive research on the dating scam scene in the region. I probably better understand how Ukraine is run than 99% of the Ukrainian people.

I've talked to and interviewed dozens of marriage agency owners and I even met a few ex-scammers who were open enough to tell me how they operate their scams.
After lots of trial and error I became fluent in Russian so that I could finally understand what the people around me were saying.
I've also helped dozens of clients in person finding their dream women in Ukraine, Belarus, Russia and Moldova and keep them safe from the scammers.
The good news is that you don't have to give up a decade of your life to learn all the tactics I've learned to defeat the scammers.

Not anymore at least ...

I've Created a Special Bootcamp Video Series!

Many people asked me about how to avoid scammers. That's why I created a special program, so that you can save months of your life, a ton of money, avoid being traumatized and spend more time with your Ukrainian dream lady instead!

And I'm calling it the Slavic ScamBuster Secrets!

The program is already open, click on the button below to register.
What you will learn ...

In my Slavic ScamBuster Secrets you will learn will learn all my tactics that will help you to defeat cold-hearted scammers online and in Ukraine.

You will learn how to protect your pocket, avoid a dating trauma and find the women of your dreams.

Here a few examples of what you will learn:


How bad the scamming culture in Ukraine, Belarus, Russia and Moldova really is, so that you're well prepared and know what to watch out for.


What types of dating scammers there are so that you can instantly realize when someone is trying to scam you.


Who's behind the scamming? So you can avoid further escalations and stay safe.


Detect online scammers and avoid losing thousands of dollars and the complete humiliation you get when you find out you fell in love with a photo.


How to detect those who want to scam you in person and avoid awkward situations when you're there.


How to make sure your date is not a scammer without being rude to her and scaring her away.


How to avoid that your date takes advantage of you not speaking Russian so that you don't end up paying for her and her friends' freshly flown-in oysters and champagne.


If they don't want your money, then what do they want? Learn how to attract honest women and avoid a dating trauma.


How to test if your date has a sincere desire for a long term relationship so that you don't end up wasting months of your life dating the wrong woman.


Are there honest matchmaking agencies in Eastern Europe and should you use them? This module will save you your hard earned money big time.


Scamming culture in Ukraine versus Belarus, is there a better alternative?


The kind of places you can find honest and reputable women, so that you don't waste any time and energy searching in the wrong places.
Western tourists who fall victim to a scammer typically lose thousands of dollars and sometimes much more.

Don't be like this Guy who Lost Thousands of Dollars!


This guy in the YouTube video below tells how he lost US$317,000 in just ten months! The average scam value or ASV in that particular criminal enterprise was US$1,500.
Don't be one of these guys!

I'll help you avoid these soul-destroying scams and keep the ASV in your back pocket to spend on real women instead … whether that's US$1,500 or like this guy, a whopping US$317,000!

Join my Slavic Scambuster Secrets!


Click on the button below to access the videos immediately!

Is this Program for me?

You might be wondering if this bootcamp program is for you.

Let's see:

This program is for you if:

- you don't want to lose a few years unnecessarily searching for love as time waits for no man and in fact, many of my happiest clients are over 45 years old, who appreciate this; or
- you're looking for a long-term relationship, or potentially even want to get married; or
- you're terrified by the idea of being scammed in lawless Ukraine; or
- you've been scammed before and you don't want to let this happen twice; or
- you have no time to waste and you want to be sure you're doing the right thing.

This program is NOT for you if:

- you just finished high school, you have a six pack and after one snap in your fingers ten models line up who want to go date with you; or
- you're only interested in one night stands; or
- you're looking for pay for play; or
- you're not willing to invest in your learning and self-development.
Still sounds like something for you?



Here's everything you'll get when you join today:
8 video modules in which I teach you all the ins and outs when it comes to avoiding scammers in Eastern Europe. (value: US$397)
All Q&A videos with the Tsar where I answer the burning questions from the participants in the live bootcamp based from my 10+ years experience in the region. (value: US$197)
Lifetime access to all videos so that you can review and access them anywhere, anytime and at your own pace. (Priceless!)
And on top of that, if you sign up today, I will give you access to this amazing bonus ...
BONUS: How to get your money back from scammers guide

Many guys have asked me if there is anything you can do after it's too late, after you've been scammed. That's why I've created an exclusive guide that potentially can help you to get your money back and take revenge within the law on the person who tricked you. (value: US$250)
Total value: US$844+
Price TODAY only:
$147
Join now while there's still time!
Avoiding dating scams will not just save you time, money and negative emotions, it will also enable you to focus on what you really want: meeting an honest, beautiful and intelligent woman to share your life with.

We all desire romance but it needs to be real. Too many men get taken advantage of and this needs to stop.

In this specialized program, I'll teach you all my tactics that will help you to defeat cold-hearted scammers and spend more time with quality women who are worth your investment and attention.

Once you complete all the lessons, you will be scammer proof and ready to conquer your dream lady and create the life you deserve!

It would be an honor for me to assist you on this journey and keep you safe!
I'm looking forward to seeing you in this program.

See you there!


Your Irish buddy,

Conor Clyne

Frequently Asked Questions
When does the program start and when does it finish?
You will get immediate lifetime access to all the video training plus the special bonus.
Is it 100% sure that I'm not going to be scammed after completing the program?
In this program you will learn all the tactics and strategies that you need to quickly identify scammers and get rid of them. However, the onus is on you to implement them correctly and exercise good judgment in the presence of beautiful Eastern European women. There is never a 100% guarantee that you will not be scammed.
Are you offering any money-back guarantee?
Yes, if you put in the work and you're somehow not satisfied with the results, let me know within 30 days and I will give you a full refund. No questions asked.