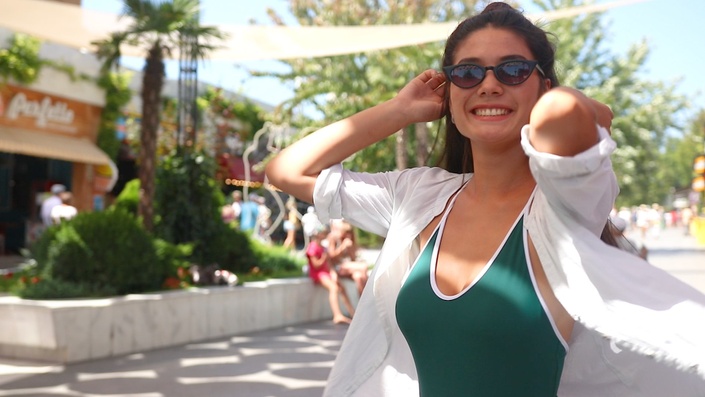 Speak Russian Secrets
Conquer Conversations in Russian and 5X your Dating Life in the region
By: Conor Clyne
Almaty, Kazakhstan
Have you ever been to a Russian-speaking country?
Are you planning to visit other parts of Europe where Russian is still widely spoken?
Or maybe you've already been spending some time in the region?
No matter whether you want to optimize your lifestyle, a unique travel experience, or a romantic adventure, at some stage you'll be confronted ...

You finally approach that pretty woman but as soon as you start speaking she gets confused, smiles politely, and then walks away!

You missed your chance!

What just happened?

Although some younger women can speak a bit of English, most of them don't!
And even if they do speak some English, she's probably going to see you as just another 'sex tourist'.
That's why I always approach women in Russian.

And don't get me wrong, my Russian is far perfect.
I do occasionally make a ton of mistakes and I also have a foreign accent.
Yet, the benefits of speaking Russian are overwhelming...

The Secret Benefits of Speaking Russian that They Never Told You


Let me mention a few of them ...


1. Get access to at least double the number of women.

Few women in Russian-speaking countries speak English well. If you learn Russian you get to fish in a bigger pond and double your chance of finding your Slavic Princess.

Some people also call this the ''blue ocean strategy''. This strategy has been one of the biggest game-changers for me personally. Now you can get this unfair advantage yourself!


2. Become more assertive and feel more confident in a Russian-speaking environment.

Maybe you remember me talking about the 'real-man mindset'. Slavic women desire capable men who're assertive, who know what they want and who take the lead.
If you speak Russian you'll feel much more comfortable in countries like Kazakhstan, Moldova and other parts of Europe where Russian is widely spoken. Know what people are saying behind your back and gain respect.
3. Build deeper, meaningful relationships with your partner and her family.

Imagine the look in their eyes when they see you speaking Russian. Wouldn't that be priceless?

4. Scare off professional scammers.

Did you know that speaking basic Russian is my number one secret weapon to scare off professional scammers?

You don't even need to speak Russian fluently. Even if you only speak a little they'll know that you're not easy prey and they'll leave you alone.

That's great because they'll then go and scam your competitors instead! ... Just joking ;)
So, what do you think?
Does that all make sense?

There's a problem though ...



Learning Russian is Really Hard!

If you've ever tried to learn Russian you know what I'm talking about;

- They use another alphabet
- The pronunciation can be tricky
But the worst thing: Crazy grammar!
Yes, picking up some Russian words here and there might not seem so difficult. Things will get tricky though when you start to form your first sentences.
Because that's when the grammar kicks in.

Things like:
- Cases
- Verbs of motion
- Perfective and imperfective verbs
Still following me?
I'll save you the details on what all those things are for now, but believe me, things get tricky very fast!
That's one of the reasons why so many people say that Russian is one of the hardest languages to learn for English speakers. And most traditional courses you'll find will focus on teaching you the tricky, boring stuff that you don't really need as a beginner.
I wanted to create something much more practical for people like you!

Privet! It's Conor here!

If you've found this page you probably know about my popular YouTube channel "Tsar Experience" and what I'm all about.

Yes, I'm here to help you to 5x your lifestyle in countries like Kazakhstan, Poland, Latvia, Moldova and Ukraine.

And one of the best ways to get more out of your stay in the region is by learning Russian.

It will not only change your dating life, but it will also make everything better; traveling, doing business, social life and people will finally stop talking behind your back.

Don't get me wrong, reaching high levels in Russian takes time and will probably take you a few years.

But you can learn some basic Russian, much faster than you think.

And the good news is that even speaking Russian at a basic level can change your entire experience in the region. I know that because although I now speak over ten languages, my Russian was very basic when I came here for the first time. Even back then my Russian skills opened so many doors for me. Especially when it comes to dating.
So for a while, I've been thinking about how I can help you reach a basic level in Russian quickly. I also wanted to make sure to teach you practical things that you can use when meeting women.
And to be honest, I didn't really know how to do it.

So I reached out to the experts...



Learn MORE Practical Russian, in LESS time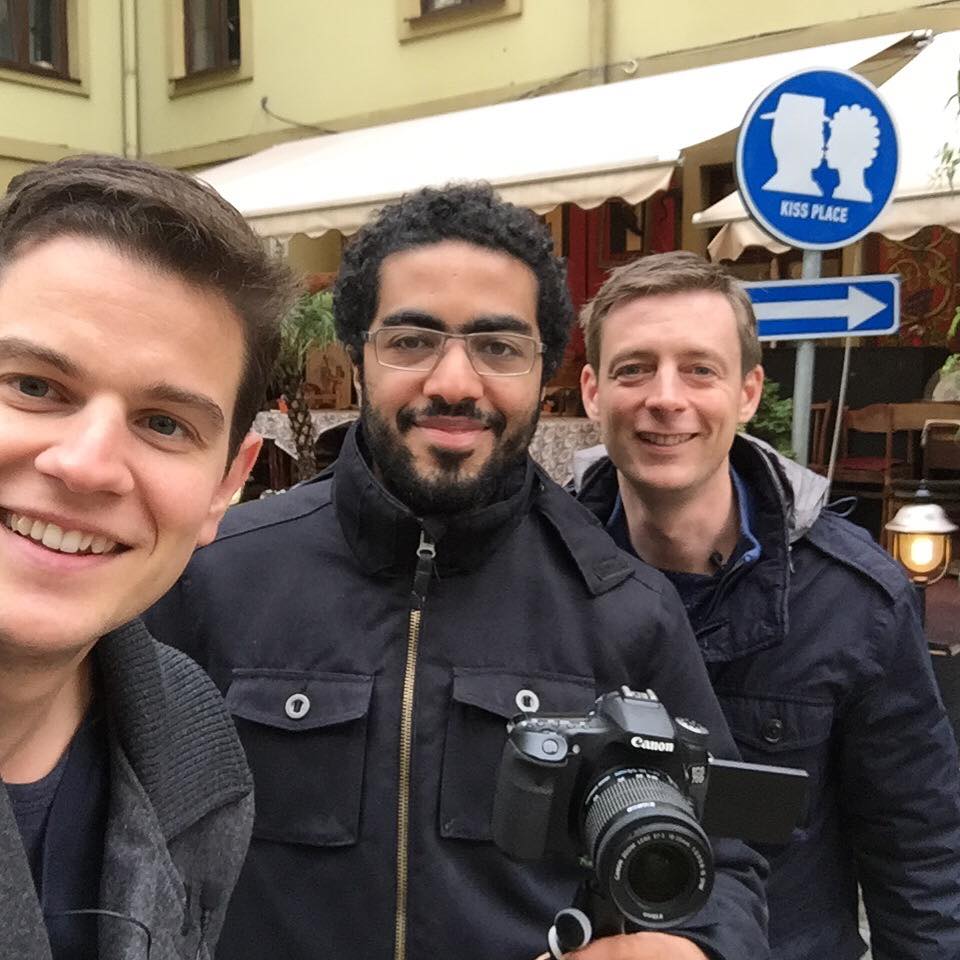 Ever heard about the guys from 'LanguageBoost'?

It's a YouTube channel that's run by Lucas and Jan, two friends that I've known for many years.
What makes them so special?

They not only speak many languages at very high levels, but they also have developed a very easy-to-use method.

And it even works for 'difficult' languages like Russian.

They call it the more-with-less method.
Thousands of students from all over the world have used this method to reach a conversational level in Russian and other languages.
Here's how the More-with-Less method works: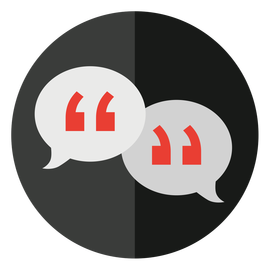 1. Mastering the most important words
The Pareto principle (also known as the 80–20 rule) states that you get 80% of the results from 20% of the work. This principle works in language learning as well.
In fact, with language learning the ratio is more like 95-2.5, which means that native speakers only use 2.5% of the words, 95% of the time.
They call this the ''Magical 2.5%''
They've hand-picked the most important Russian words that you'll need for your first conversations. They teach all words in short and simple sentences.
They're super easy in the beginning but gradually become more tricky. That way the materials won't overwhelm you and you'll keep momentum in your learning.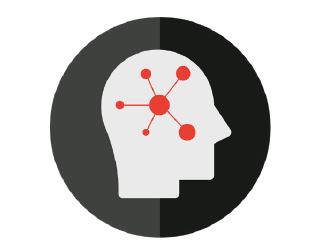 2. Sentence Building
At school or in traditional language courses, you learn lots of words. Yet, most people can't hold conversations in Russian after they finish their course.
Why?
It's not so much about "how many words you know", but rather about "how well you can use what you've learned!"
Studying alone is not enough; you need to activate what you learn inside your brain.
By directly using the words you learn, you aren't just less likely to forget them; you also train your brain to produce sentences in your new language quickly.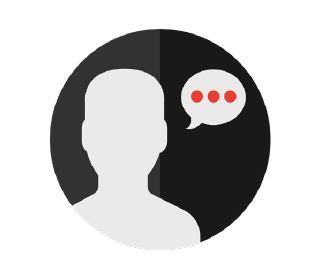 3. Fluency Training
Speaking Russian without having to think takes effort and it is really hard.
The only way to become fluent is to create strong connections in your brain so that you don't need to translate in your head anymore. Instead, you can speak in a natural way.
This process usually takes years but a 'spaced repetition' system like Anki will help you speed up the process in just 10 to 20 minutes per day.
Join ''Speak Russian Secrets''!

Together with the guys from LanguageBoost we created "Speak Russian Secrets".

It's a ten-week program that will help you to master the most important words and phrases that you'll need, to have fun conversations in Russian!
But we don't just teach words and phrases. You'll learn to form basic sentences by yourself, without having to go through the pain of learning all the grammar.

This is great for anyone who wants to:

- Make a better impression when meeting Slavic women
- Build deeper, more meaningful relationships with them and their family
- Make life in the region more comfortable and more fun.
- Scare away scammers (so that they can go and scam your competitors instead!) - Just joking ;)
The course is similar to the Jumpstart Russian guys from LanguageBoost originally created but we've made it even more relevant for you guys.

We've also made it more personal because with my weekly live calls I'll personally guide you through your learning journey.
Here's what you'll get:

- 20 modules to walk you through the basic of the Russian language. Work at your pace but I recommend that you go through at least one if not two new modules each week.

- Access to the recordings of the 10 Q&A sessions with Conor and the other participants. This is a great way to get the answers to most of your questions and not get stuck.
- Learn the Russian alphabet naturally. Can't read the Cyrillic alphabet yet? No problem, you'll learn it in the first few modules.

- The most important vocabulary in Russian, hand-picked by us. These words will enable you to quickly reach a basic level in Russian.
- We teach you these words in order of relevance. This way you're always sure that you're focusing on the most relevant words at any given moment during your learning journey.
- Multiple sentences for every word we teach. This way you really learn how Russian sentences are constructed and you'll be able to better memorize the words as you see them in context.
- High-quality MP3 recordings. We've included native speaker audio so that you get your pronunciation just right.
- Lifetime access. Great if you want to study at your own pace.
Join Speak Russian Secrets

One-time-payment

US$247

Frequently Asked Questions
I'm not a complete beginner. Is this course still relevant for me?
Let's be honest, we only recommend this course for beginners. If you can already hold conversations in Russian, this course is probably too easy for you.
Can I study at my own pace?
Yes, because you'll get lifetime access to all the materials. Learn as quickly or slowly as you want; we want you to learn – not run a marathon. Everything is downloadable for practice and future refresher sessions if needed. The materials never expire … and updates are always free.
How is this course different from the many other Russian courses out there?
This is the only video course that teaches you Russian from scratch with building blocks. We break grammar down into easily digestible building blocks. So instead of teaching you boring grammar rules, we give a verb form and then demonstrate how to plug that verb form into a sentence pattern. Also, this course is proven to work for people of different ages and different backgrounds.
Will I still need a Russian teacher?
To become fluent in Russian (or any language) you need to practice speaking the language often and practice is best achieved through real-life and online experiences and/or with native-speaking friends, family or tutors. This course gives you all the tools, structures, materials and motivation you need but you will still need to find opportunities to practice speaking Russian with a real person.
Can I get my money back if I don't find Jumpstart useful?​
Yes. If you don't find this tool useful, just let us know within 30 days and I will give you a refund. No questions asked.