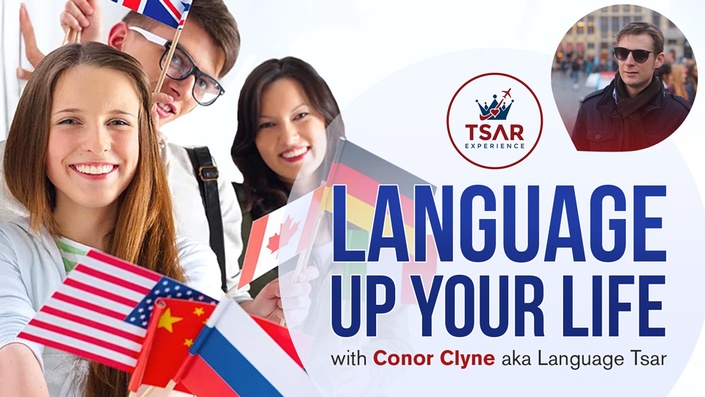 Language Up Your Life
Everything to learn a language to chat up a hot Ukrainian model or whoever tickles your fancy! 😀
Watch Promo
Still no idea how to learn languages?

This course is my secret formula that took me from a monoglot to a speaker of 10 languages, which has allowed me to travel and enjoy unique, special and frankly ridiculous experiences with locals around the world.
Whether it's being invited to watch the Easter pageant procession on the town hall with the mayor of a Sicilian town or hanging out at crazy sauna parties with Russian-speaking models, knowing the local language made all the difference in the world.

And I'm here to show you exactly how I did it.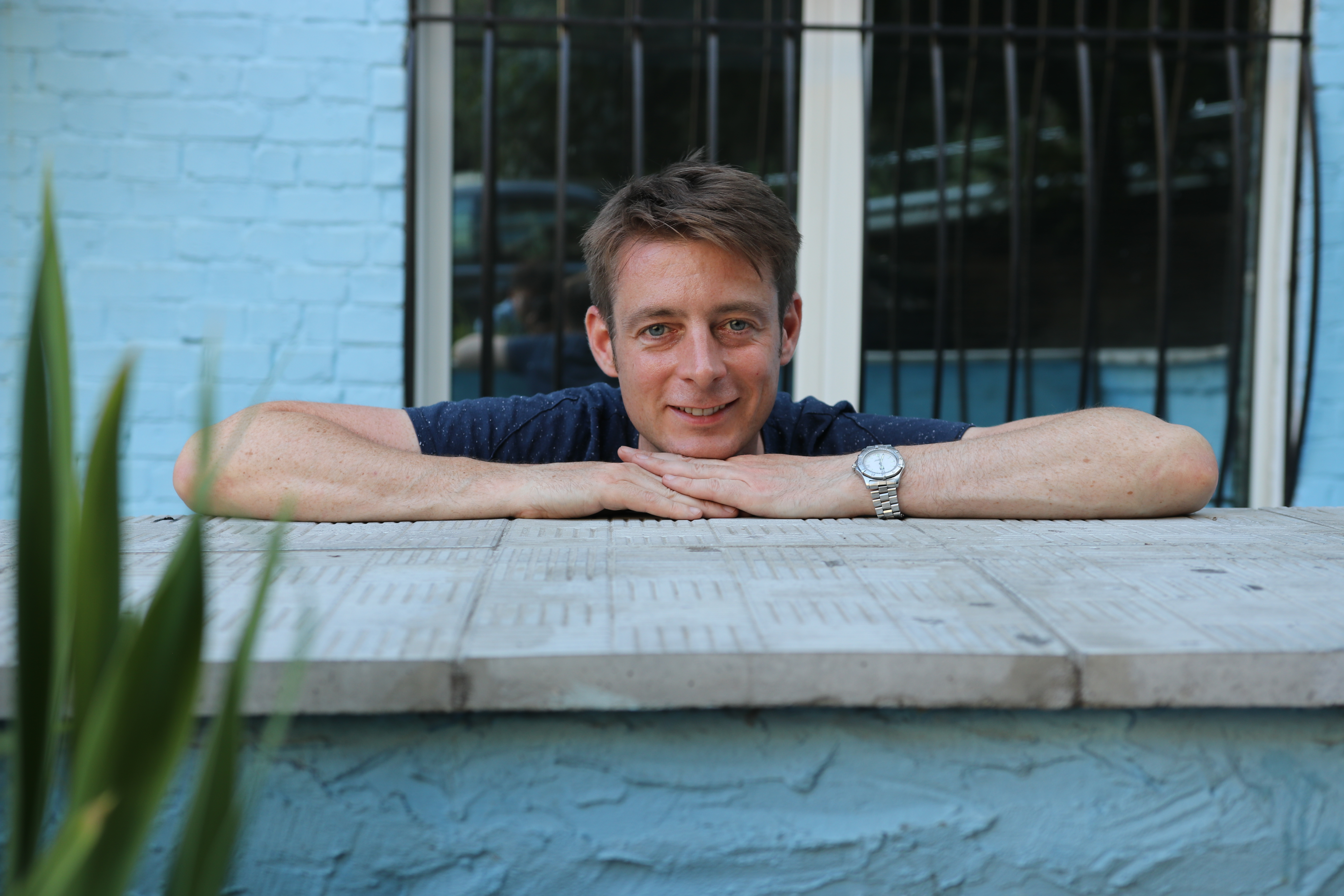 Do any or all of the following desires speak to you?
1. I really want to finally learn a foreign language properly.
2. I've attended language classes in the past (maybe for an exam) but after they finished I stopped learning.
3. Even though I feel that my motivation to learn a foreign language is strong, it never seems like I'm actually doing something about it.
4. Even though I do speak a foreign language a little (maybe high school Spanish), I'm just lost in the grammar and I always feel insecure when I have to open my mouth and speak to native speakers.

If you think language learning is a difficult and complicated process that takes years and years to complete and that you just don't have the 'talent' … then wouldn't you love to know how the world's top language learners approach learning a new language?
The confidence and help you need to learn any language you desire
Here's the thing ... most people really suck at learning languages ... at school!

I know I did. Back in high school, my 3 worst grades were in English, Irish and French(my Irish grade almost failed me in my final exams to go to university!). My teachers told me that I should focus on mathematics and science as languages were not 'my thing'.
Fate wouldn't have it this way, it took a chance encounter with a polyglot (a guy who spoke 6 languages), let's call him Johannes, in my early 20s while in the south of France to convince me that the way we were taught languages at school quite simply isn't the right way.
Enter Johannes ...
Johannes was German and speaking to me in English and French, he explained that earlier in the day he had arrived from Spain where he had spoken in Spanish and that evening he was heading to Italy (where he would speak in Italian) with his Austrian girlfriend.
I was intrigued. How had he learnt so many languages? Did he spend his days studying them?
"Well" he replied "I am used to traveling a lot and I learn them myself as a passion because I love being able to speak with the various nationalities that I meet along my travels."

"But how do you learn them yourself? Don't you sit in lots of language classes?" I blurted out amazed that I had met someone so proficient in so many languages.
"Sometimes I have a private tutor for the basics but in general I'm motivated and curious so I look up things I don't understand and am constantly reading material that I'm interested in the different languages. It's not that difficult if you know how."
How could it be that I had spent so many years struggling through language classes in school and university and here was someone where the various languages rolled off his tongue without even learning them in the classroom?
I was so fascinated and inspired that I spent the last decade learning more than 10 languages, all on my own.

The new approach
And wow! What a monumental difference meeting this one person had on me. Johannes showed me how language learning at school is just taught in a horrible way and that most people if given the confidence and a few pointers can do way better on their own.
I fully embraced his advice and through lots of trial, error, practice and debating the world's best polyglots (people who speak many languages) I've managed to learn 10 languages and use them by travelling all over the world.
I've distilled all this knowledge into one course that will walk you through the process step-by-step to allow you to learn any language you want ... fast!
And now I want to be your Johannes! The person who gets you fired up about learning languages and teaches you all the techniques and tricks you need to learn foreign languages effortlessly.
I'll give you the confidence to speak faster than you imagined was possible and continue to progress even when the material gets difficult.
Here's the deal ... it's not your fault that at school they did not teach us how to actually learn a language. It's not impossible to learn languages. It's never too late to learn a language. You just need a helping hand.
Over the last 10 years, I have used my languages to enter a whole new crazy world of adventures and dated beautiful women all as a direct result of this new approach to language learning.
Speaking languages, especially in Eastern Europe, has been the key that has unlocked all these amazing opportunities.
Forget the pain of rote memorization for grammar and vocabulary that simply isn't very effective ... instead have me motivate you to learn languages so that you can too have a taste of my Tsar lifestyle.
So invest in your future language learning self and join me and all the other learners on board Language Up your Life!

What others have been saying about my language learning advice ...
"Conor's approach for learning foreign languages is pretty interesting. He tries as much as possible not to overwhelm himself with grammar rules. Instead, he focuses on the pleasure of communicating with locals wherever he goes, which I personally find very useful and efficient. He is also a great person to hang out with. We've hung out a couple of times in Beirut, where I live, and had a wonderful time meeting up with people and speaking to them in a number of languages."

Patrick Khoury, YouTuber & speaker of 12 languages, Lebanon.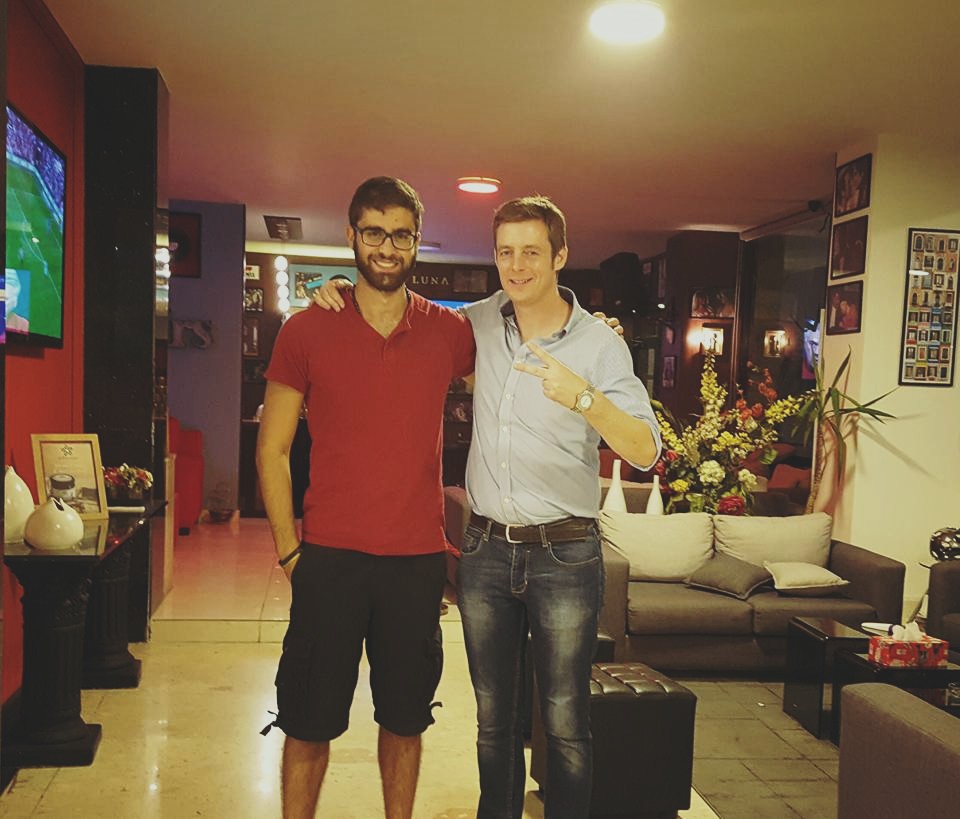 "Conor, you're good at summarizing a lot of information quickly in a video. In this way, you vaguely remind me of Professor Alexander Arguelles. I especially noticed this in your traveler-not-tourist course. Keep up the good work!"
Andy Roberts, USA.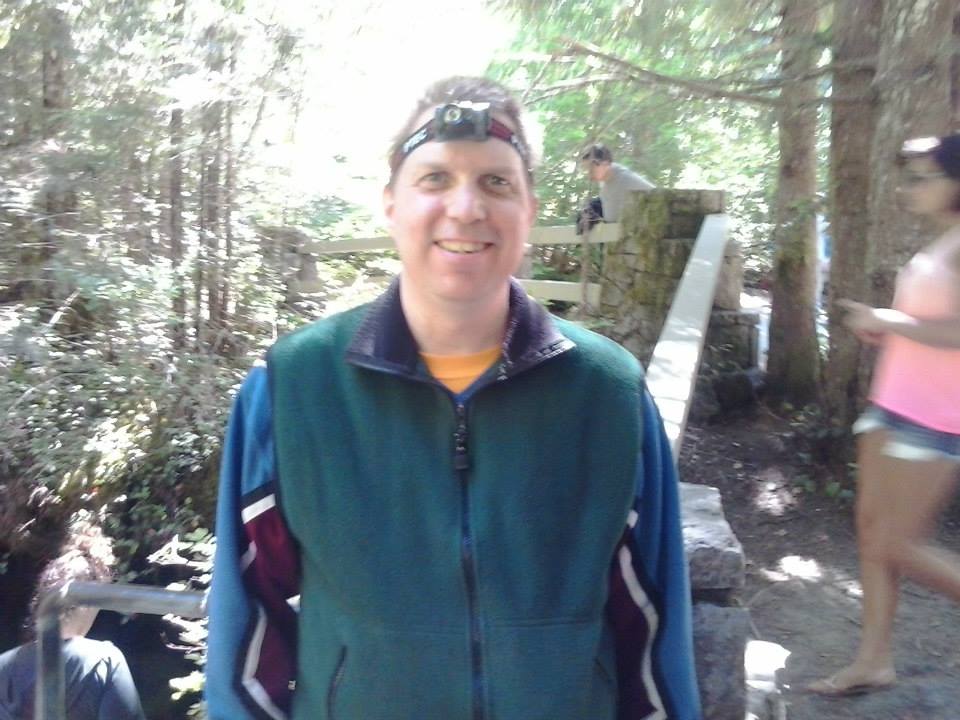 This course will take you from newbie to expert in terms of how to learn a language to fluency equipping you with all the tools and a blueprint for success. All this is the result of the last 10 years I've spent experimenting with different techniques and interviewing the world's best language learners.
In the full course you will learn:
How anyone can learn a language
How to overcome procrastination
How to stay motivated to learn a language until fluency
How to remember vocabulary effectively
How to acquire a good accent
How to learn and even love grammar
There is also an exclusive Facebook group for you and other participants where we will discuss the challenges that you are facing and figure out the solutions.
You've probably noticed the plethora of beautiful Eastern European ladies in my videos. So by popular request, there is also a special bonus section on language for dating. If you dream of using your language skills to meet that special someone then you don't want to miss this special bonus!
Plus there are 5 bonus videos with renowned polyglot gurus: Richard Simcott, Olly Richards, Jan Van Der Aa, Johan Tekfak and Alberto Arrighini, where they share their secrets to learning lots of languages. Between them they speak around 50 languages. Quite amazing people!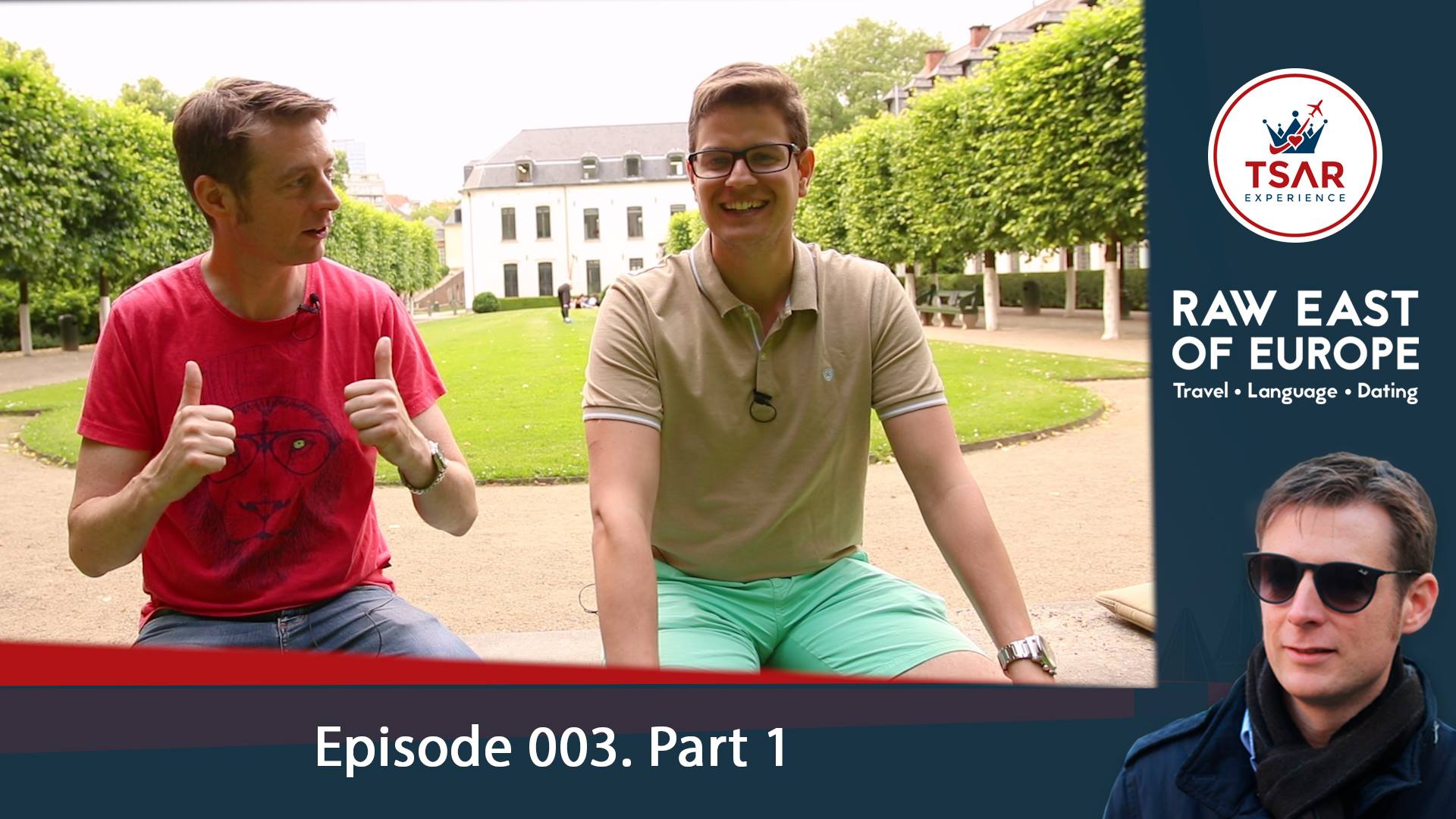 Jan Van Der Aa of Language Boost - a regular guest on my YouTube channel

These polyglots don't have a special talent or a language gene, they simply have a method that works for them. They don't learn their languages in schools or with courses in general. They are primarily interested in learning to communicate with other people (not to pass an exam) and are not obsessed by learning grammar rules or by trying to memorize lots of words.
You can view 3 of the videos as a preview before purchasing.
The course also comes with a 30-day money back guarantee so there's no risk! This makes it a no-brainer decision quite simply! 😀
Your Instructor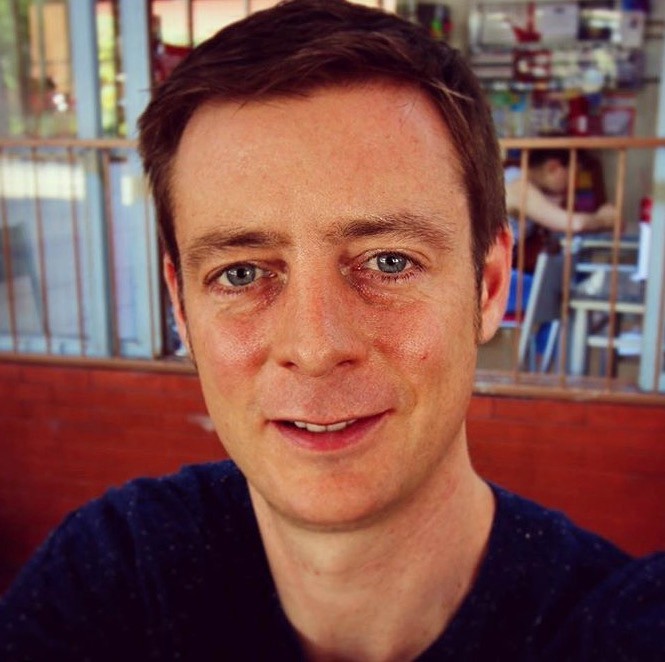 Hi! I'm Conor Clyne and I am here to inspire you to 5x your lifestyle in New Europe. Once a lawyer and now a full-time YouTuber living between Ukraine, Kazakhstan, Moldova, Latvia and Poland, my passion for the languages, avoiding tourist traps, partying hard and dating beautiful women has brought me an enriching plethora of unforgettable experiences. Follow my journey and learn how you can have a tsar-like experience ... maybe even with me in person!😀

I am also a polyglot and have lived in 10 countries and travelled to over 90 in the last 10 years all while learning more than 10 languages, including Ukrainian, Russian, Romanian, Belarusian and Polish. Along the way through trial-and-error, I've developed a language learning philosophy that integrates travel and other fun pastimes. Moreover, I've spoken as a language expert at leading polyglot conferences, become close friends with some of the greatest language learners in the world and served as president of the International Polyglot Society.
The videos on my popular YouTube channel 'Conor Clyne - Tsar Experience' have been viewed over 10 million times (www.youtube.com/tsarexperience). You can also take a look at my website www.tsarexperience.com or contact me directly at: [email protected].

Frequently Asked Questions
When does the course start and finish?
The course starts now and never ends! It is a completely self-paced online course - you decide when you start and when you finish.
How long do I have access to the course?
How does lifetime access sound? After enrolling, you have unlimited access to this course for as long as you like - across any and all devices you own.
What if I am unhappy with the course?
We would never want you to be unhappy! If you are unsatisfied with your purchase, contact us in the first 30 days and we will give you a full refund.